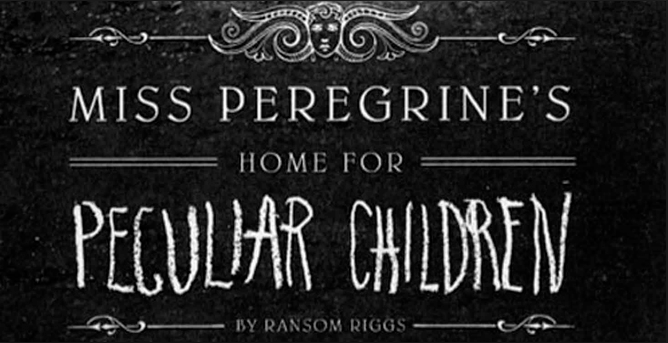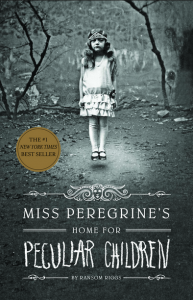 Miss Peregrine's Home for Peculiar Children, by Ransom Riggs, spent 63 weeks on the New York Times' Bestseller List- and deservedly. Riggs' writing, coupled with the strange vintage photographs he built the story around, is captivating and completely original.
Jacob Portman's grandfather Abraham told him astounding stories about his childhood experiences fighting terrifying monsters with the help of a hawk who smoked a pipe and children with incredible, supernatural abilities. They lived together on an island and never grew old, living in a constant summer. He even has photographs to prove it- yellowing photographs of impossible things.
When Jacob is a small boy, these stories are perfectly believable. As he gets older, he starts to doubt the existence of the island, and by the time he's sixteen, his grandfather's sanity. The Portman family is on the verge of transferring Grandpa Abe to an assisted care facility when Jacob receives a frenzied call from his grandfather, insisting the monsters have found him at last. Jacob rushes to his grandfather's home and finds it torn apart and his grandfather lying in the backyard, bleeding to death from deep slash marks in his chest. It's too late to save him, but he has one last thing to tell Jacob: "Go to the island. Find the bird. In the loop. Sept. 3, 1940. On the other side of the old man's grave."
He dies without any further explanation, and Jacob quickly turns from bewildered to terrified as he himself sees the monster lurking in the woods. Now he's one everyone thinks is crazy, and he is desperate to find what his grandfather so badly needed him to know.
Miss Peregrine's Home for Peculiar Children is fast-paced and unlike any other book I've ever read. Riggs balances drama and humor very well, and Jacob's voice is clear and unique. The photographs add a depth to the novel and leave the reader wondering where Riggs found such peculiar things. A film adaptation is expected to be released in March 2016, and a sequel, Hollow City, was released in January 2014.