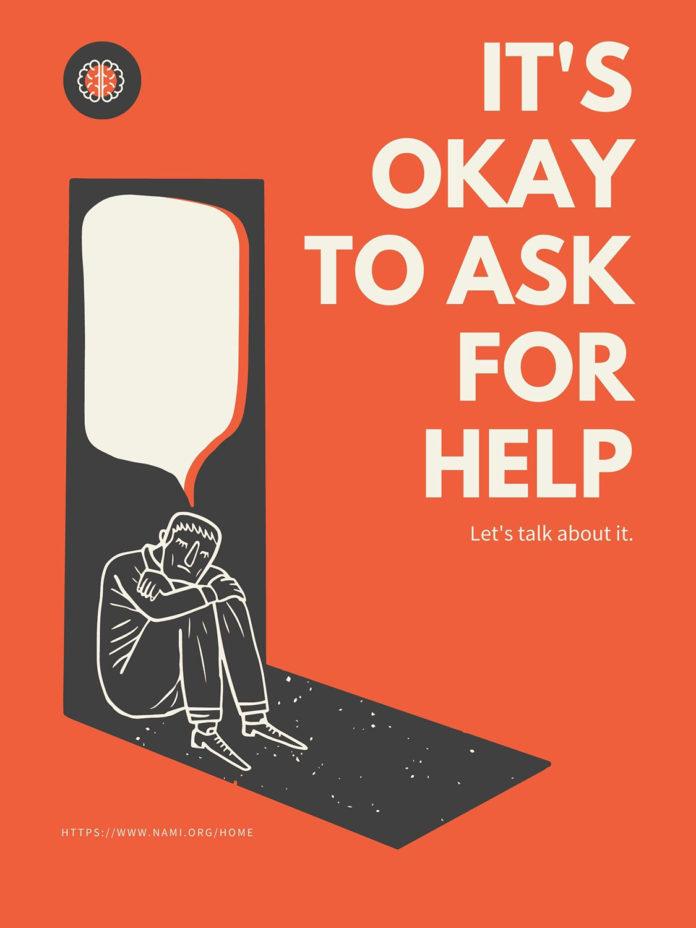 There must be nothing worse than to have wounds to heal, especially ones that no one can see. This is because they are not physical.
May is Mental Health Awareness Month. Mental health has never historically been the forefront of concern. This month's purpose is to highlight mental health issues, spread awareness, and show the impact of mental health.
"I absolutely believe that Mental Health Awareness Month is necessary and I see it as extremely important," said school guidance counselor Phillip Jones. "For so long, there has been a stigma attached to mental health and mental illness. As a society, we tend to view mental health as a taboo topic. I can appreciate, at minimum a month, that we set aside to acknowledge, bring awareness to, and eliminate stigma related to mental health."
By removing this taboo, others can have the courage to get the help they need or realize that they need it. It allows others the opportunity to understand what they are going through better.
"In addition, I believe that making everyone more aware of mental health can raise levels of confidence for those who may be suffering from mental illness," Jones said.
Furthermore, using this time to learn and understand can help someone who desperately needs it but previously could not express what the issue was. Having others around that can understand, especially in school, can be of great help.
"Education and awareness on this topic is so significant because students and faculty need to be aware of signs that a person may be suffering mental health issues," Jones said.
Including all of this, the awareness from this month is important for numerous other reasons.
"Mental health awareness is of great significance," Jones said. "I believe that we need to think about mental health in a very similar way that we think of physical health. We tend to monitor our physical health by way of doctor's check-ups and appointments. I feel that mental health requires the same level of attention."
It is helpful and necessary to set aside this placement in time in order to educate the public. Information gained from this month can educate and help others, like fellow peers, dealing with mental health issues.
"Raising awareness of mental health related issues and concerns can assist people in becoming aware of warning signs for mental illness, as well as helping to create a better understanding of how mental illness can impact a person's life," Jones said.
Various mental health issues have been increasing in teenagers in this generation, in particular.
"As years have progressed, I have worked with and seen an increasing number of students dealing with stress, anxiety, bullying, depression, and suicide," Jones said.
In addition to this fact, COVID-19 has presented special challenges dealing with mental health, and has caused mental health issues within people.
"Awareness regarding this particular topic has become even more significant with the onset of the school shutdowns and modifications to instruction related to the COVID-19 pandemic," Jones said. "My experience with students over the past year and a half has yielded that their mental health and wellbeing has been challenged in ways like never before."
The purpose of mental health awareness is and should continue to be to educate the public, fight stigmas and misconceptions about mental illness, in addition to promoting policies that support those who suffer from mental illness, as well as their families.
Mental health challenges will most likely plague every person at one point in their lives. However, the first step of preventing, understanding, and healing is education. A great resource for education and help is at Hopewell/Prince George Counseling located on 4910 Prince George Drive, Prince George VA. 
–