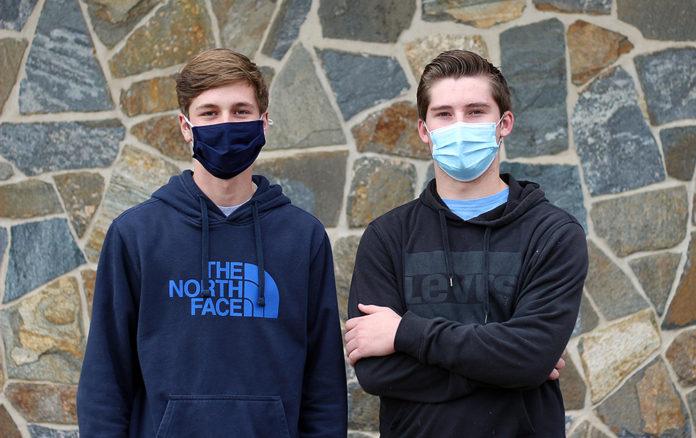 The smell of pizza drifts through the air as PGHS students fill the restaurant in preparation to see new faces through the PG Bachelor event.
This event is hosted by DECA as an opportunity to meet new people and raise money. It will take place in January at Rosas Italian Ristorante in Hopewell. The purpose of this event is to provide a different way to celebrate a normally annual event.
"We knew that homecoming had been canceled, so this gives people a chance to dress up and go out," said Kim Beales, the sponsor of DECA. "My officers came up with this alternative to homecoming."
To have dinner with one of the PG Bachelors, students can fill out a form.
"They fill out an order form to order tickets," Beales said. "We put the tickets into a pile and draw them, so the more tickets you buy, the better chance you have of being picked to go."
In addition, some students that wanted to have dinner with a Bachelor may be concerned that their choice may be publicized. Beales, along with DECA members, want students to know that the process is secure.
"We were also worried that people would be shy when it comes to their ticket choices, but I wanted to clarify that it's all done secretly," Beales said. "DECA puts the ballots in, students just fill out the information."
There are eight Bachelors. The seniors include Kacy Figueroa, Corey Edwards, Patrick Lockett, Spencer Fillhart, Larry Lane, and Dravyn Mejia. The juniors are Seven Jones and Tahir Johnson. Each of them is enthusiastic to take part in this event.
"Being a DECA officer, we needed to find ways to raise money for the program, so that was a big inspiration to participate," Johnson said.
Fillhart volunteered to be a PG Bachelor in order to have a good time while meeting new people.
"I'm looking for a fun time," Fillhart said
Johnson is anticipating the event, and is hopeful about the effects of it.
"I'm looking forward to seeing how much money we raise and the overall outcome of the whole event," Johnson said.
The event will benefit DECA directly by continuing to hold events and raising funds.
"We're using it as a fundraiser as well as trying to keep DECA active during COVID-19 restrictions," Jones said.
FIllhart is hopeful that the event will continue to be held every year.
"I believe it will help raise money for future events and if it's successful, it could become an annual event," Fillhart said.
The goal of the event is to keep people together during this time of distancing.
"It might introduce new people together," Beales said. "It's not like a date because we'll all be socially distanced, but we'll still be together and have people meet."
Although DECA is benefitting from the PG Bachelor, the whole Prince George High School community will also profit from the event.
"It's really to benefit the emotional wellbeing of Prince George because we're going through so much," Beales said. "We just thought this would be a positive and fun thing to do