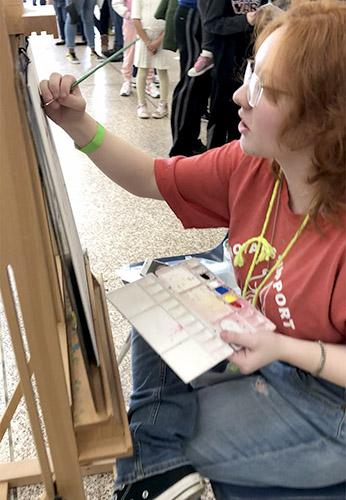 Senior Annabelle Starr sat in a crowded PGHS Commons at Spring Fling 2020, with lines of students all around. She started a painting which she would later title "Anachronism." That painting would later win third place in the region. Her piece was the only one to place in the region in 2021 & 2020.
"I usually determine what tools and media to use for a certain piece depending on what exactly I'd like to emphasize," Starr said. "If I believe I can express an interesting set of colors, or lighting, or something particularly eye-catching, I generally use acrylic paint – in my opinion, acrylic paint it is the easiest way to employ a vast pallet of colors."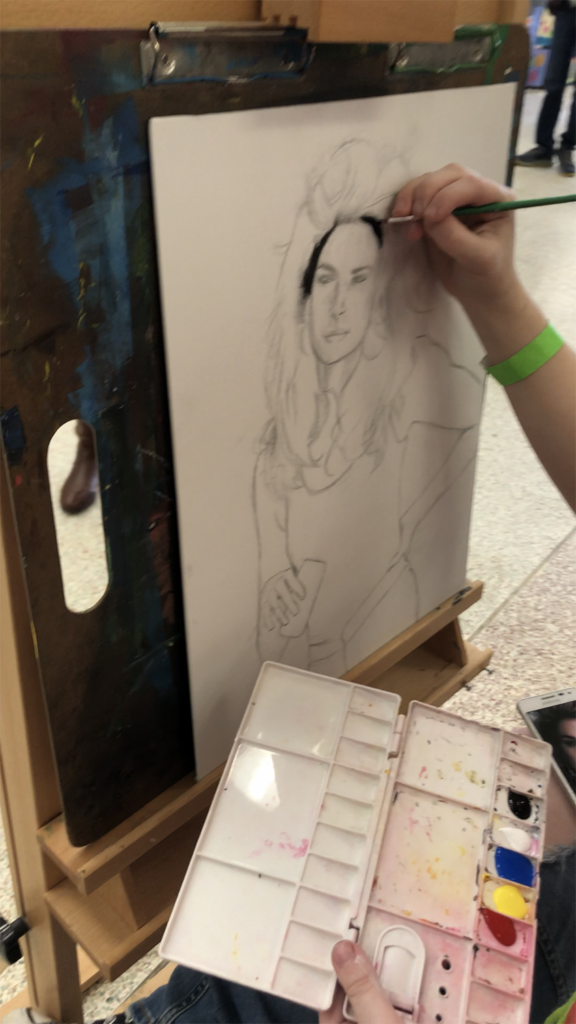 Starr gets her inspiration, like most artists, from themes that come from the world around her.
"I find myself drawn to different perceptions of beauty, mostly in human subjects," Starr said. "I was fascinated with how an artist's ideal 'beauty' had changed since Renaissance times, so the idea was to portray a more modern muse against a background of cherubs, which were common aesthetically-pleasing subjects in older eras of art. Because of the stark contrast of a contemporary figure with a seemingly ancient motif, I entitled the piece 'Anachronism' – something set in a time period to which it does not belong."
Starr entered a second work into the 2021 Congressional Art Competition for Virginia's 4th District and took second place in the congressional district.
The piece, "The King Will Come," was just shy of being showcased in quite the national setting. The 1st place winner won the opportunity to be displayed in the U.S. Capitol.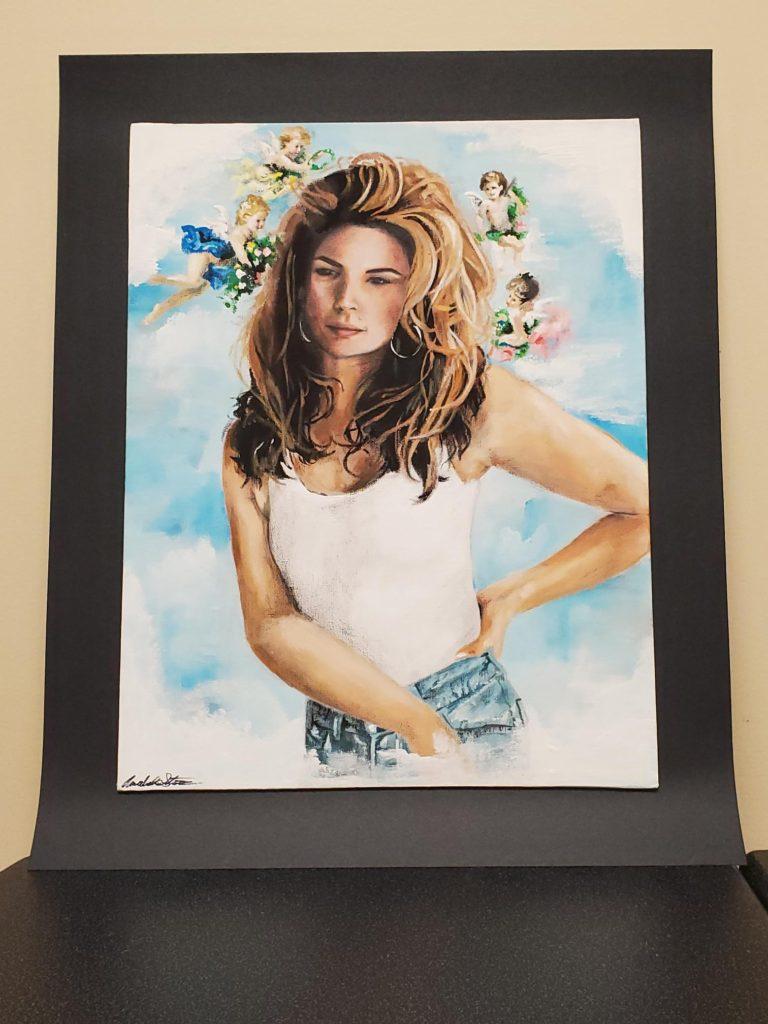 The piece was created using acrylic paint on canvas board and was a part of her AP Studio Art portfolio.
"I decided my theme was to illustrate my interpretations of different songs – either my personal associations, how I envision the songs' imagery, etc. So 'The King Will Come' is a song by the fairly obscure band Wishbone Ash," Starr said. "This song had always had such striking imagery and specific descriptions that it was very easy to imagine in my head. The idea was to illustrate a benevolent kingly figure in the foreground of a confused, battle-worn, burning, ruined country."
Starr has been drawing as she says, "ever since I was able to hold a pencil." And she plans to continue her love of art into the future.
"I did not seriously practice until about middle school, and it came naturally to me, so I liked to keep doing it. It's rewarding to have a finished product and to actually see yourself improve over time. I love it partly because of the satisfaction in a finished product, but also because of what it teaches me," Starr said.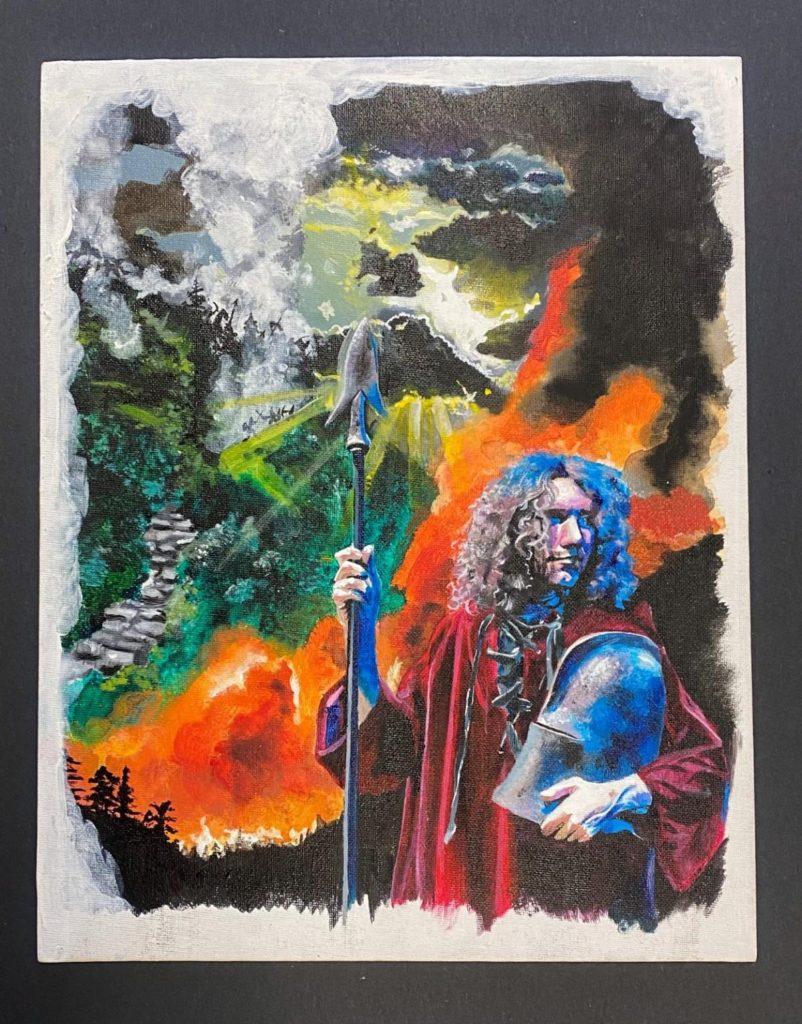 Starr has been accepted into VCUarts, and plans to study studio art there. Ultimately, she hopes to pursue a professorship teaching art at the collegiate level. She feels that is the best career fit for her, as it blends her inclination toward both art and academia.
"You have to have the discipline to push yourself and keep practicing. More importantly, I have become so much more attuned to detail and nuance in the world after learning to study it and draw from observation. These are very helpful skills, I think."