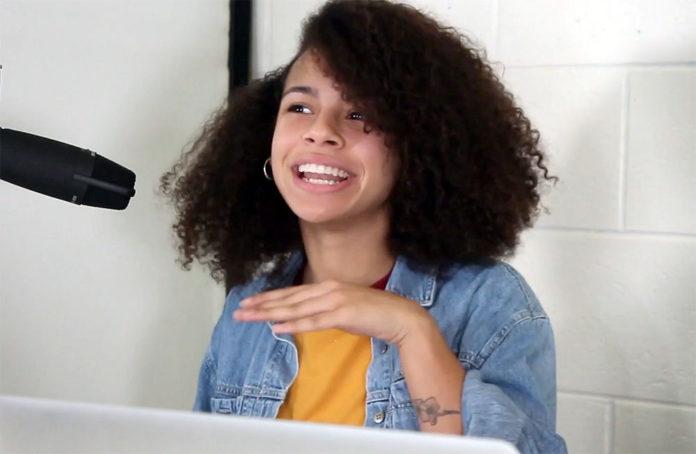 Madison Koren: Hey PG I'm Madison Koren and this is the Royal Radar. Today we have Morgan Crawley with us. She's a senior SADD member.

Morgan Crawley: Hello. Hey.

MK: When did you join SADD?
MC: I joined SADD Club sophomore year as soon as I came over here. The SADD name… I didn't know the acronym at first so just it kind of just intrigued me. I have no idea about it at first.
MK: What is SADD?
MC: Students Against Destructive Decisions

MK: What is your role in the club?

MC: My role… I'm just kind of an active member. I wanted to be an officer but my friend Logan Cole stepped up and so it's fine. But I have been active number for the past 3 years.

MK: What have your experiences been like in that club?
MC: They've been pretty positive. I love their opportunities. I personally like that the club is more geared towards on minority representation.

It's kind of the blend with cultural awareness. So I like the opportunities they have with that.

MK: This month is Black History Month and it's clearly very important annual occasion, that needs to happened. But what is so special about it?

MC: I think it's crazy important, like even though kind of getting it all together can be difficult because this year were planning on involving HBCUs themselves.

Going to the practices and being a part of it is important because getting that representation out there, you know.

We have a large minority class at our school. So I think it's just really important to get everybody involved and just try to get reach out to as many people as possible to find.

Because there's a lot of performances by black artists and stuff like that need to be out of there, you know. I love it.

MK: What is the program about?

MC: Basically students kind of on tryout. And it's kind of like a talent show. I know I'm going to be in it. I'm going to be presenting a spoken word by one of my favorite poets and activist Nikki Giovanni.

So we're probably just going to be like showcasing work by black artists or dances or whatever it is.

MK: What makes the show so enjoyable? I went last year and it was a really good time. It was so energetic and you could tell that it meant a lot to people.

MC: In practices we build a lot of chemistry with one another. We're able to be just really real throughout it. LAnd the performances are very enjoyable.
Definitely and we all pretty much work together and helping each other make sure our performances are okay. So I think the overall vibe is just… especially with Ms. Ogunyemi it's very… very inviting and real. That's what makes it so great.

MK: What are some things that audience members can look forward to?

MC: Well like I said, we're trying to involve some hbcus actually come for some of the performances. So that's going to be really exciting.
We are getting together some special performances together and I think the people that are participating this year are really really strong members. So it's a lot to look forward to definitely.

MK: Okay. Well, thank you so much for coming and thank you guys so much for watching.