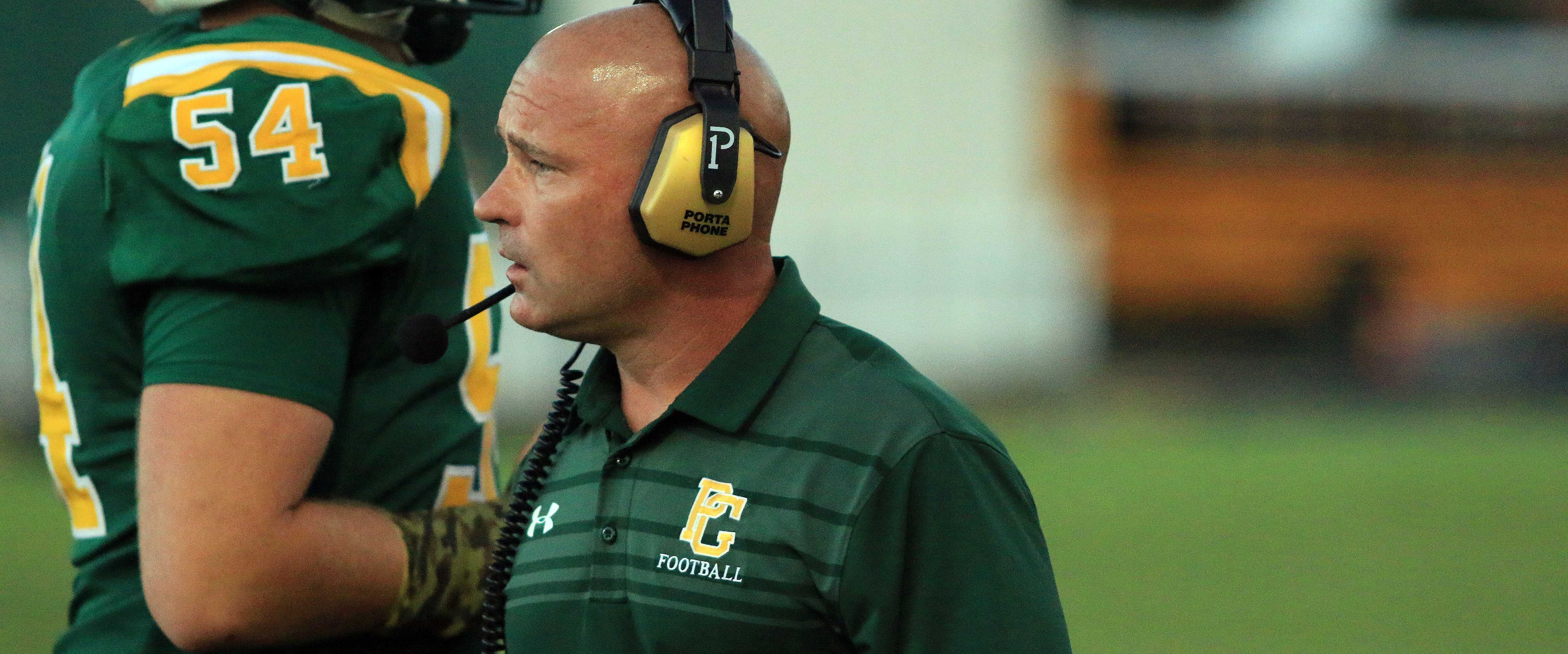 With a loss in the previous week against Dinwiddie, Coach Carroll previews a bounce back week against Meadowbrook.
Hello, my name is Carter Marks and I'm here with Head Varsity Football Coach Carroll. And this is the Two Minute Drill.
CM: Coming off a hard lost to Dinwiddie, how do you get your team to focus on tomorrow night against Meadowbrook and bounce back?
CC: You know you treat every game the same… it is almost like coming off a win you know, they celebrate it or you reflect back on on a loss and you got to get back quickly and move on. You move on from a loss the same way you move on from a win. You've got to get back to work on Saturday morning. Kids got to go back on Monday.
CM: With your offense putting up 26 points last night how do you build on that momentum?
CC: We are a young team so we know it's going to be a processing. The biggest thing you should try to just keep getting better every day. And that's
what we've been focusing on just details of execution and just the process.
CM: With all of the run throughs and film studies you have gone through this past week to prepare, what has been one of the big focuses your team has been working?
CC: Just to have great practices. You know battle in the conditions we dealt with the last 2 or 3 weeks. We haven't been able to get outside much in it. That's no excuse, you know about that, but we got it be outside and have great practices and they have to add on to each other.  You know  it's like we told the guys one or two days is not going to get it done. We got to have four great days every week.
CM: Lastly what has been the most inspirational part of your coaching career?
CC: I just think the fact that I know how I was impacted by my coaches and then sometimes even the smallest interactions with with young men that you don't think much of at the time… anytime they come back and say that we made any difference in their life is really what we do it for. I can't pinpoint one thing just to work with young man and hope that we make a difference in their lives.
CM: Well the Royals face Meadowbrook tomorrow night at home at 7. And that was Coach Carroll with the Two Minute Drill.