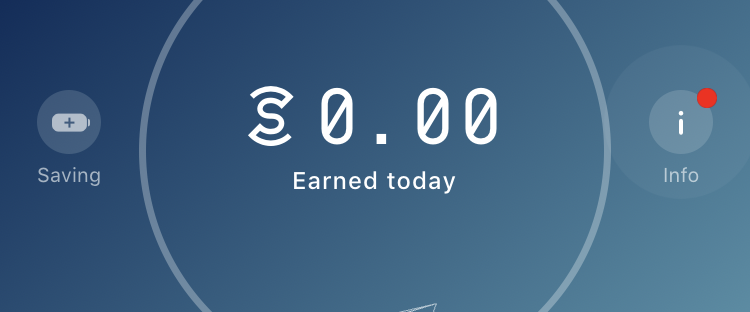 Turn your sweat into an iPhone X using the new app called Sweatcoin. Sweatcoin is an app that allows you to turn your outdoor steps into a Sweatcoin.
Sweatcoin converts your steps into new digital currency called "Sweatcoins". A Sweatcoin is a digital form of currency that can only be spent on offers the app suggests. For each 1,000 steps you make, you will earn .95 of a Sweatcoin. 
The app is very simple to use. All you do is sign in, and walk. The app will keep track of all the steps you take and automatically convert your steps to Sweatcoins.
One thing to keep in mind while you are using this app is that you cannot force quit the app (you force quit by sliding up while you are in multitasking mode). Force quitting the app will make you lose steps and the app cannot track your steps when the app is not running in the background.
You can earn coins by walking, jogging, running, and cycling. The app only counts outdoor steps so all physical activities have to be outside.
With these Sweatcoins you can trade them in to get tons of prizes and trips. Their biggest prizes include iPhone X, $1,000 Paypal Cash, curved Samsung TV, and $1,000 Delta Airways. Some of the smaller prizes include discounts on items such as the Degusta Box (a snack sampling box), and Vivo Superfoods and protein kit.
To get into the spirit of Valentine's Day, Sweatcoin has special offers that are based on the season. This month's prizes include a Valentine's Day luxury kit.
With the coins that you get, you do not have to spend it on specific items, you also have the option to donate your Sweatcoins to charity or send them to your friends who also have the app.
The goal of this app is to make fitness more enjoyable for people of all ages but the apps targeted audience is for people between the ages of  15-22.
Sweatcoin is available for both Apple and Android products and is very easy to use. The rating for Sweatcoin is 4 stars out of 5.
Users of this app say it is easy to use and that it encourages users to exercise.