By Jake McQuiggan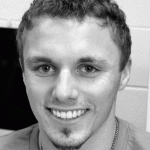 Arguments have been made over the difference between personhood and the concept of
human life over the past few years. If human life occurs at conception, is it murder when
fertilized eggs used for in vitro fertilization are thrown away? And if so, is that the same as
abortion?
Abortions have been practiced for thousands of years and were not even made illegal until
the mid 1800s, which was later repealed in the court case Roe v. Wade in 1973.
Prochoice.org reported that between 1880 to 1973,1.2 million "back alley" abortions were
held. Due to the unsafe nature of these abortions, many women died or suffered serious
medical problems from primitive methods and unsanitary conditions.
I agree on being pro choice and letting others make their own life decisions and in
believing that abortion is not a bad procedure. Being forced to carry out a pregnancy after a
case of rape would have more psychological harm on the victim then getting an abortion.
Having to see a child everyday and constantly having to be reminded of how they were
raped could drive anyone mad.
Women who are not given the option to have an abortion would revert to the "back alley"
procedures, suicide or adoption. Teenagers who become mothers are more likely to drop
out of school, develop health issue, rely on others to care for the child or end up divorced.
People should not be forced to give up their right to choose because when it comes down
to it, where there is a will there is a way. If women do not want to keep that child then they
wont, it is as simple as that. They will find another option.
We need to give women a safe alternative so they do not resort to unconventional methods
that could cause possible harm or death.