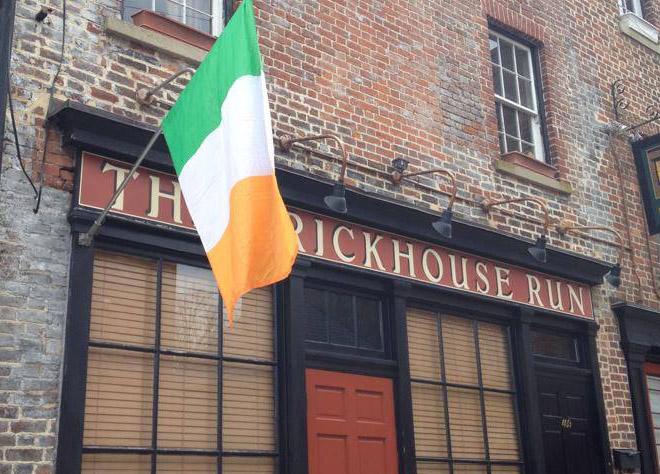 Restaurant Adjusts For St. Patrick's Day Holiday In Pandemic
On March 17th, everyone is thinking about luck – people search for four leaf clovers, look out for pots of gold near rainbows, and of course, avoid being pinched for not wearing green.
St. Patrick's day is an Irish holiday that is celebrated by millions of people around the globe every year. However due to COVID-19, a lot of the celebrations for this holiday could not be held last year, and will not be held this year. A British pub named Brickhouse Run would usually celebrate this holiday in full, but this year things are different.
"Definitely it will be a little bit scaled down as it was last year," said Joanna Phelan, co-owner of Brickhouse Run. "St. Patrick's day kind of marks the anniversary of the official start of the COVID lockdowns here. So we will be celebrating St. Patrick's day much as we did last year with reduced seating and probably lots more to-go stuff rather than people dining with us in-person."
Although the pub itself is British, the holiday is still celebrated there, for different reasons.
"We're always looking for a reason to have a party at the pub," Phelan said. "And because of our own Irish heritage, we are certainly eager to celebrate Saint Patrick's day."
The day is special for the pub for several reasons. Opening time is earlier, lunch is served instead of just dinner, and the food sold is specific to the holiday.
"We open at 11[am] and serve our Irish lunch," said Phelan. "We have corn beef and cabbage and all the Irish favorites, pub favorites."
Music and traditional dress are also a part of the festivities at the pub.
"Normally we would have some kind of Celtic musicians come in," Phelan said. "There's a group we like called Clan Haggis that comes and they sing lots of sea shanties and traditional Irish music. And they have their traditional kilts and stuff on. They are a lot of fun and people sing along, you know it's a pub kind of fun."
However, the St. Patrick's day celebration at the pub and the general sizing has been minimized from usual for the past two years, due the pandemic and new COVID-19 guidelines.
"Our restaurant is small even though we are at a small capacity, so in normal times we have 60 seats in the restaurant- but we are not able to, we are down 20%-30% on our seating with the COVID restrictions," Phelan said. "And also normally even though people might not be seated people will just be hanging out."
These changes have changed not only the celebration, but also the ambiance of the restaurant itself.
"It's been hard on the pub because the pub is such a community sort of place, so having to limit our guests has definitely changed the atmosphere of our restaurant," said Phelan.
Though it is disappointing, most of the things to celebrate still can not be done this year, one can recognize why the precautions had to be taken.
"It's important to us to do what we can to make everyone stay safe and healthy," Phelan said.
And even if everything can't be done, the celebration could perhaps raise spirits in a time where they will be appreciated.
"The pub is a place where people gather with their friends and even with the reduced capacity, it still has that sense of community," Phelan said.
About Author