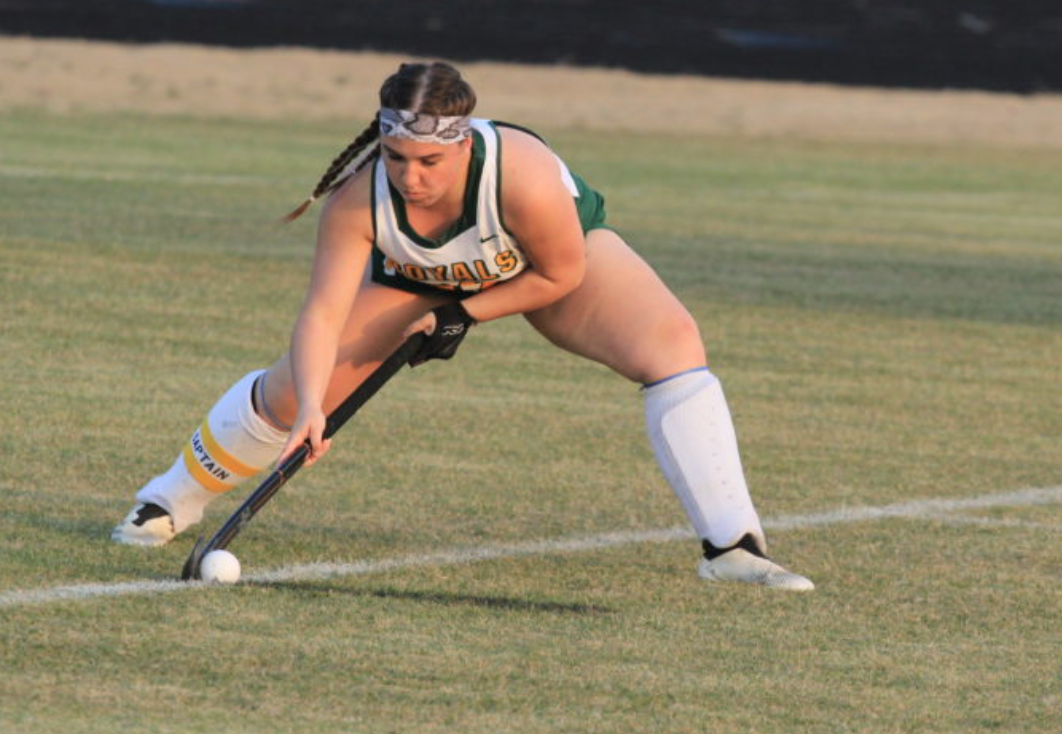 Field Hockey Team Remains Undefeated After Beating Colonials
By Emily Hannuksela
The Royals continue in their undefeated season by defeating the Colonial Heights Colonials 8-0 on Monday, March 22, 2021. The Lady Royals' record is now 6-0.
The Lady Royals got first possession of the ball, which gave them the opportunity to dominate throughout the game. With a quick drive down to the goal, they were able to score in the first five minutes. Along with an aerial by Rileyanne Collins and an air dribble by Natalie Vick, the Royals were looking strong coming out of the first quarter.
Throughout the second and third quarters, the Lady Royals kept up the same intensity. The final goal of the game was scored with seconds left on the clock with a corner play to close out the third quarter and the game.
Hayley Collins and Ella Warren both came out of the game with hat tricks, along with goals from Katherine Thacker and Maclay Cerny.
The Lady Royals' next game is Tuesday, March 23, 2021. They face the Thomas Dale Knights at River City Sportsplex.
About Author