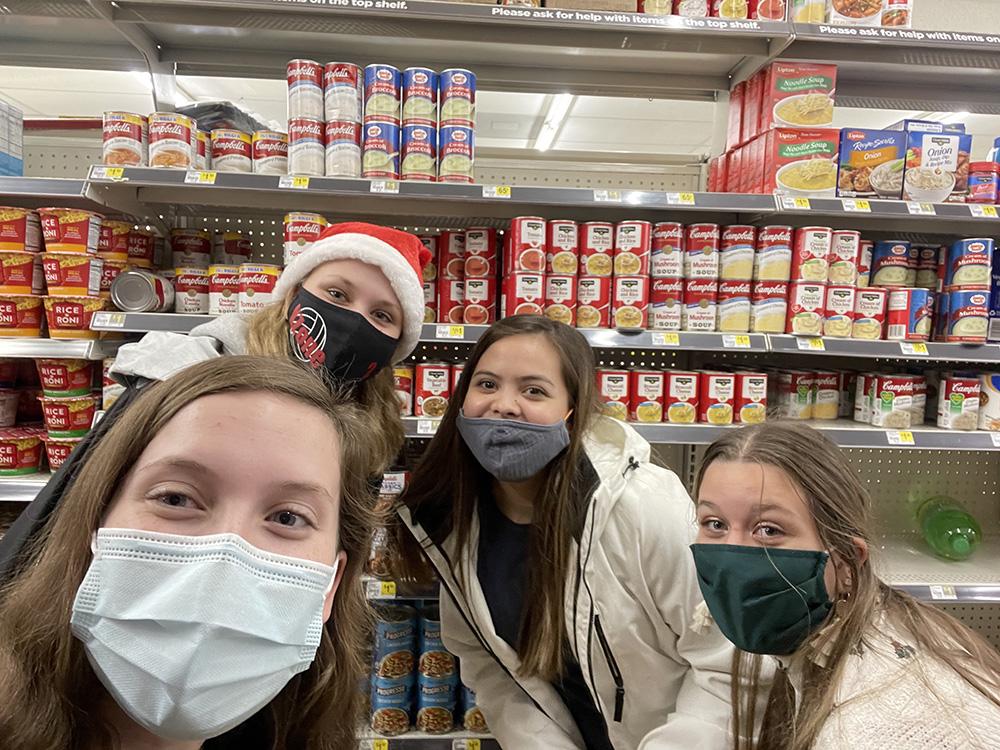 Key Club's Annual Food Drive Delivers During Time Of Need
By Kaylaa' White
It's the day before cans are due, seniors Haley Hines, Ande Davis, Kassidy Reed, Mallory Thompson, and Kacy Figueroa are storming through Dollar Tree aisles, looking for non-perishable food items. After roaming the store like ants, they arrive at shelves full of cans all under ninety-nine cents.
English teacher Beth Andersen's first block class collectively brought in the most number of cans in the Key Club's annual food drive with their total reaching 400.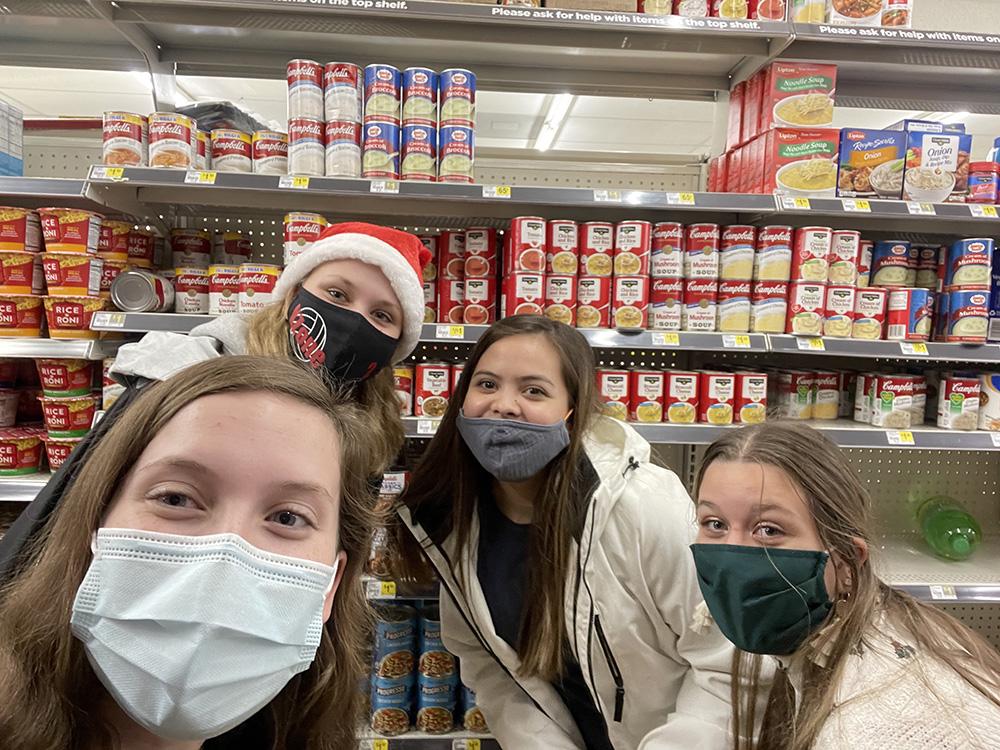 Key Club member senior Ray Courtney dedicated time to promoting and collecting donations for the food drive.
"The food drive was a super cool way that we thought could bring classes together in competition for a good cause. The winner got a breakfast party type thing, so some classes got really competitive which was great. I'm pretty sure the drive started December 7th and [December 17th] was the last day," Courtney said.
Key Club Vice President senior Kassidy Reed valued giving back to the community during the holiday season.
"During this time, especially with the pandemic going on, many families do not have the money to get food for their families. With this, us donating food that we had lying around the house, buying food from the store makes it a bit easier on those families by giving them the food they need, but without them having to struggle for it. It is important to donate during the holiday season because families are spending so much money on bills, presents for children, and food. It gets to be too much on families to where they have to choose between one or another. Also, it's always great to give back to those who might not have as much as you. I feel [that] giving back feels better and helps to make our community stronger and better," Reed said.
According to Key Club Secretary senior Lisa Parker four pantries will be receiving the collected items: Mission Ministries in Waverley, Colonial Heights Food Pantry, Hopewell Food Pantry, and Serenity Shelters.
About Author