With the rest of the team running up the court, junior guard Mariah Washington steals the ball from Blue Devil Bobbie White and proceeds to make a lay-up.
On Monday, January 4th, the Lady Royals faced the Hopewell Blue Devils and fell short in the opener 44-30. This is the first game back since the Covid-19 pandemic began for both teams.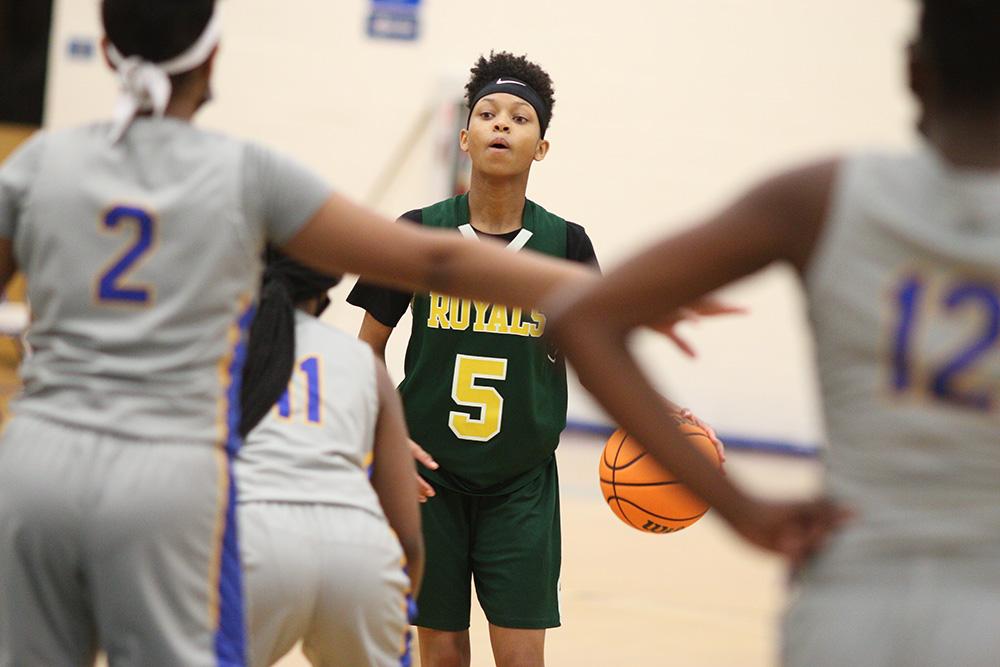 "I was a little nervous about having to play with masks on, but they told us that we only had to wear them during warm-ups and when on the side lines," freshman Allie Smith said.
This was not only the first game for the two teams, it was the first game for many. For the young Lady Royals team, five freshmen contributed with two starting.
"As one of the freshman that was selected to be part of the team, I have always felt welcomed as a team member," Smith said. "We mesh well together and work harder everyday to get better as a team."
After a slow start, the first quarter ended 10-2 in favor of Hopewell. The Blue Devils managed to maintain their lead throughout all four quarters, with the final score leaving the Lady Royals down by 14.
"We are working very hard to make our defense stronger [to prepare for Thursday]," Smith said.
The next game for the Lady Royals will be Thursday, Jan. 7th on the road against Dinwiddie.