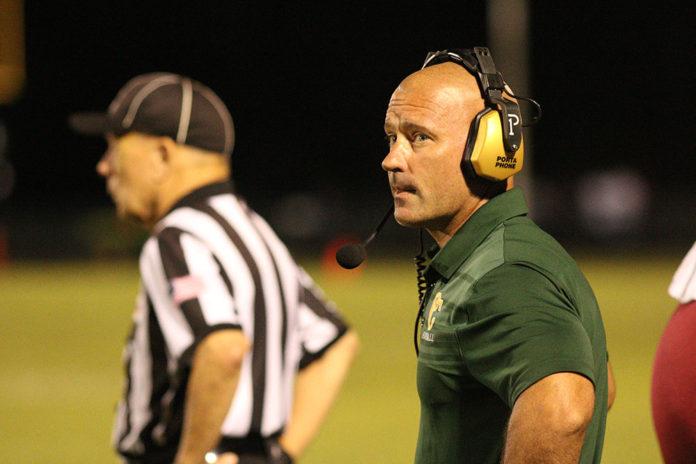 By Maclay Cerny
After eleven years as varsity head football coach, Bruce Carroll is stepping up to fill the position of Prince George High School athletic director.
Although he is still getting acclimated to his new position, he already has some goals in mind.
"I really want to build on the relationships with the coaches and players in all the programs," Carroll said. "I believe having a solid relationship with coaches and student athletes is important, along with educating student athletes about the NCAA and the possibilities that may occur beyond high school. Making sure that they are linked directly to those possibilities and having that information is very important."
The position of athletic director comes with many responsibilities, but Carroll plans to make sure that the athletes and coaches are always a top priority.
"Some of my responsibilities include game management, scheduling, transportation, and all of the logistics and paperwork that goes into the planning and running the events and programs," Carroll said. "What I'm looking forward to the most is just an opportunity to work with more coaches and have an impact on more athletes overall."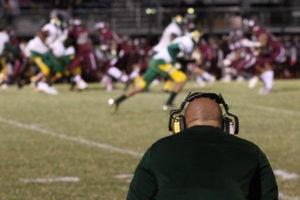 The position became available during the summer after former athletic director Hezekiah Butler resigned. Butler had been the AD since 2016, succeeding long-time director Bill Russell.
With Carroll filling the position of athletic director, the varsity football team now needs a new head coach. With the usual fall season being modified and possibly moved by the Virginia High School League to February, things are being done a little differently.
"The plan is to fill that position, but we are at a strange time right now, so it is difficult to say what the timeline would be for that," Carroll said. "A lot of things are still up in the air, including if we play in February and how exactly that would play out."
In addition to the need to fill the football head coaching position there are four other vacancies. Matt Weston is now the Coordinator of Career and Technical Education, which created an opening for a new head coach for boys tennis. There are also three assistant head coaching positions available with boys basketball, field hockey and boys soccer.
"I have enjoyed my time here in the community so far, and I am looking forward to working with more coaches and student athletes in different sports," Carroll said.