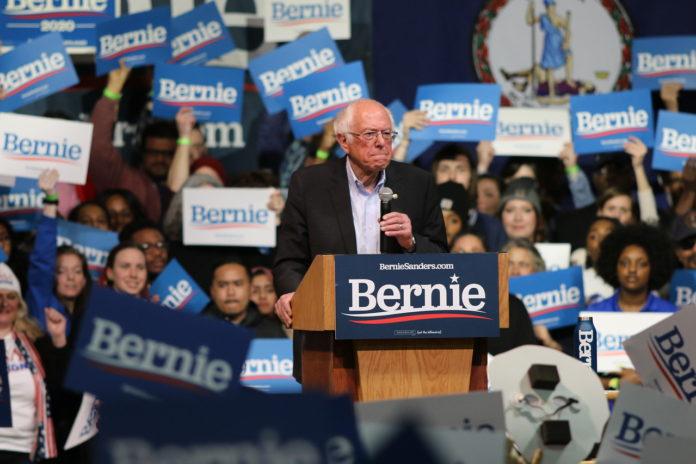 On February 27th, thousands of devoted supporters and fans crowded into the Arthur Ashe Junior Athletic Center in Richmond to witness Vermont Senator Bernie Sanders rally. The event was opened by musical guests Lucy Dacus and the No BS! Brass Band. Four supporters of Sanders also took the stage to talk about why they endorse him before the presidential candidate's speech.
Charlottesville City Council Member Michael Payne was among the three other supporters. Followed by Payne was Delegate Elizabeth Guzmán, who is known as the Virginia General Assembly's first Latina woman to be elected. Guzmán did the honors of introducing Sanders to the lively crowd.

Sanders spoke to the audience about his plans for the future. The senator also spoke about what he hopes to achieve if he is elected to fill the role of President of the United States.
"Real change happens from the ground up," Sanders said. "Workers cannot make it on $8 an hour… if you work 40 hours a week you should not live in poverty."
The crowd was packed with people of all ages. A majority of the audience was filled with diverse groups of young college and high school students listening to the words of Sanders. Sanders addressed the topic of climate change, minimum wage, teacher shortages, health care, and of course how scared the democratic majority is becoming with each primary he has won.
"Our campaign is the strongest grass roots group that we have seen in a long time and this is why we are going to bring new people into the political process," Sanders said. "Young people play a more profound role today and they are the most progressive generation today."
Sanders will be making several more stops along the east coast before Super Tuesday. Democratic presidential candidates, Joe Biden and Amy Klobuchar, will also be stopping by Virginia. Former Vice President Biden will be visiting Norfolk on March 1st at Booker T. Washington High School. Klobuchar will be visiting Richmond at the Altria Theater on February 29th.
Photos by Harmony Thomas and Madison Bailey.
To view more photos from this event visit: https://trnwired.smugmug.com/Political-Rallies/Bernie-Sanders-Rally-In-Richmond/