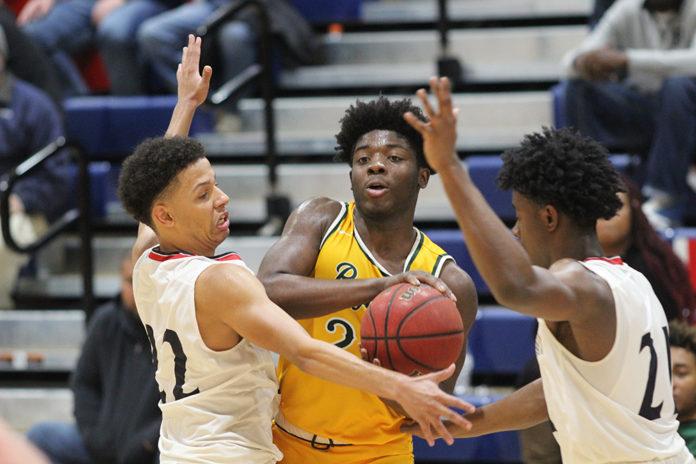 Coming into the away matchup against Colonial Heights, the 9-9 Royals looked to keep the momentum rolling following a two game win streak against Dinwiddie and Matoaca.
Coming out of the first quarter, the Royals offensive game was clicking, taking a 16-12 lead into the second quarter. Tavian Morris and Curtis Allen led Prince George's offense who both finished the night with 16 points. Morris also finished the night pulling down 11 rebounds.
Going into the half, the Royals had the lead, up 29-22. Chris Allen also helped on the offensive end, coming up with 15 points.
The Colonials came striking back in the third quarter outscoring the Royals 21-17, but the Royals would strike back in the fourth.
Outscoring the Colonials 24-18 in the fourth, Prince George finished the night coming out on top, 70-61. They now improve to 10-9 and welcome Thomas Dale on Friday.
Photos by Masako Kaneko.