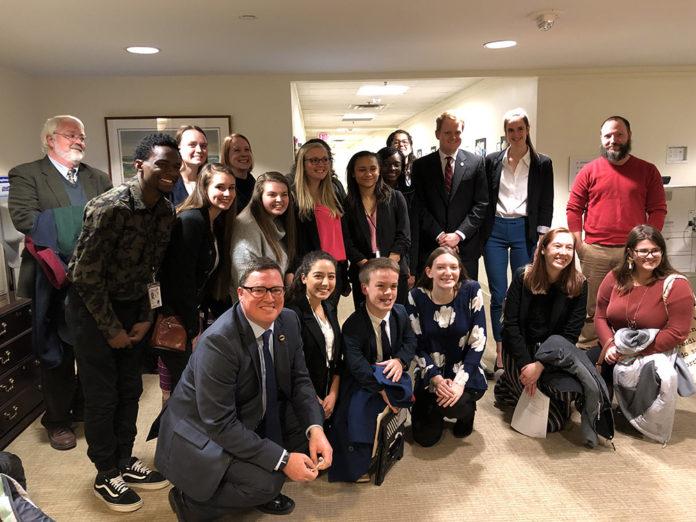 Matte black business suits, earnest expressions and state of the art microphones describes the professional setting of the Virginia State Capitol, the meeting place for House Bill 2382.

On the 29th of January, the PGHS media staff are traveling to Richmond for the New Voices Bill, a movement for of advocates who help protect the freedom of student journalists.

Students will contact different delegates before the trip to discuss the house bill and its effects it has on student journalists.

"The new voices bill is allowing student journalists to voice certain topics without getting any punishment or their work taken down because it may be deemed inappropriate," said senior Chandler Coleman who previously attended the New Voices Bill hearing.

The process of the bill is as follows; The bill is brought up, those who are for the bill delivers an argument and those who are against the bill deliver their argument. Lastly the politicians then vote whether to pass the bill. Last year the bill was voted down.

The students will be able to talk to different politicians who are for the bill and against the bill.

"We talked to one politician who was for the new voice bill and someone who was against, it really made me happy how many people showed up for the bill, but it sadly did not get passed because it was a tie." Coleman said.

This year students will attend the hearing, talk to politicians and afterwards tour the general assembly building.
"The experience was very interesting, it kind of showed me now matter what you can not change one's opinion and even the grown ups aren't always right and might even sound childish at times," Coleman said.