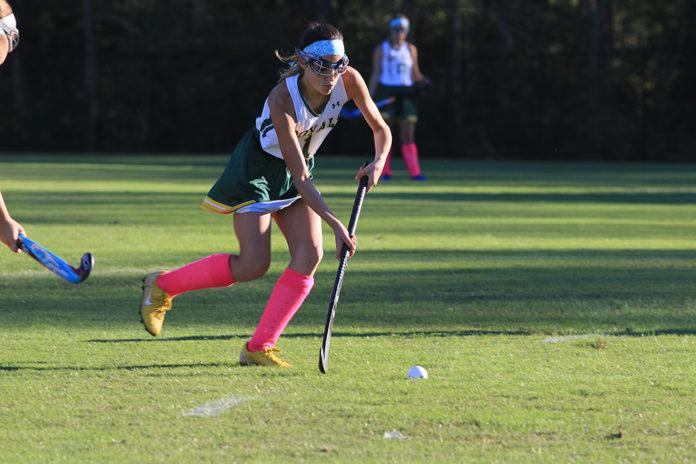 Needing a win following a loss against Matoaca, the Lady Royals Field Hockey team shut out Hopewell 7-0.

Starting out the game, the Royals drove right down the field and capitalized with an early goal by sophomore Berkely McCabe. Sophomore Hayley Collins proceeded to put another goal on the board, expanding the lead to 2-0.

Sophomore Ella Warren finished the half with two goals and the Royals had a commanding 4-0 lead going into the break.

The Lady Royals put four on the board in the second half and defeated the Blue Devils 7-0.

This Wednesday, October 9th, the Lady Royals will face Thomas Dale at home.