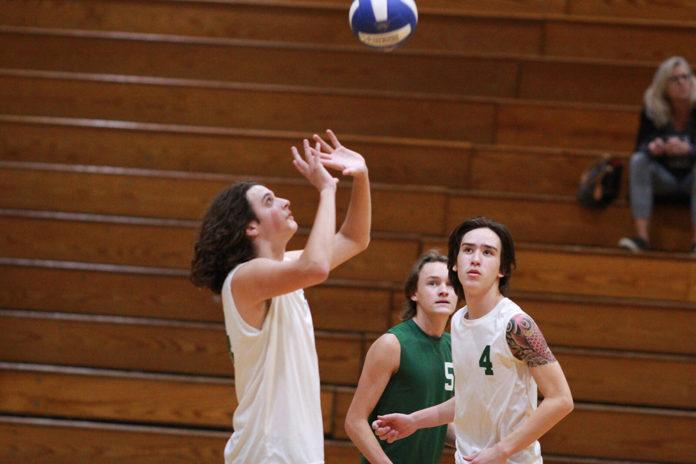 The varsity boys volleyball team took on Mills Godwin at home on Tuesday, October 21. After a tough battle, the Royals lost to the Eagles 3-1 (25-17, 25-14,12-25,25-20). The Royals won the third set, but unfortunately could not keep the momentum.

Junior Mitchell Wyatt led the team with 10 kills and 2 digs throughout the sets. Senior Zachary Stidham maintained a strong game which ended with 6 kills and 3 aces.

The Eagles were led by Carter Hall with 6 kills, 5 blocks, and 1 dig. Brady Taylor also contributed big plays during the game. Taylor had 9 assists, 2 aces, and 5 digs. John Potter helped carry his team to victory with 3 kills and 4 blocks.

The Royals (9-9) take on the Petersburg Crimson Wave in a rematch on October 24 at Petersburg High School. After that match, the final game of the season will be a home game against J.R. Tucker on October 28.