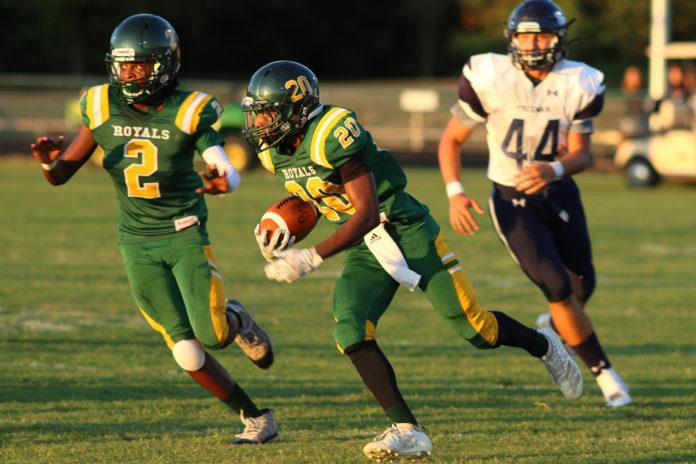 Despite a back and forth game, and turnovers from both sides, the Royals running game, powered by Dwayne Glaze, allowed Prince George to take home the win 16-13.
After the Douglas Freeman Rebels opened the game with a drive and a turnover, they quickly recovered and scored first against the Royals going up 7-0.
After a field goal and then touchdown right before the end of the half, the Royals led 10-7. The back and forth continued as Freeman put another touchdown on the board in their opening drive of the 2nd half despite missing the extra point.
The Royals scored the final touchdown of the game with about six minutes left in the 4th quarter and their defense held on to preserve their first win of the season.
The Royals record is 1-0 and they play J.R.Tucker next week at home on Friday night.