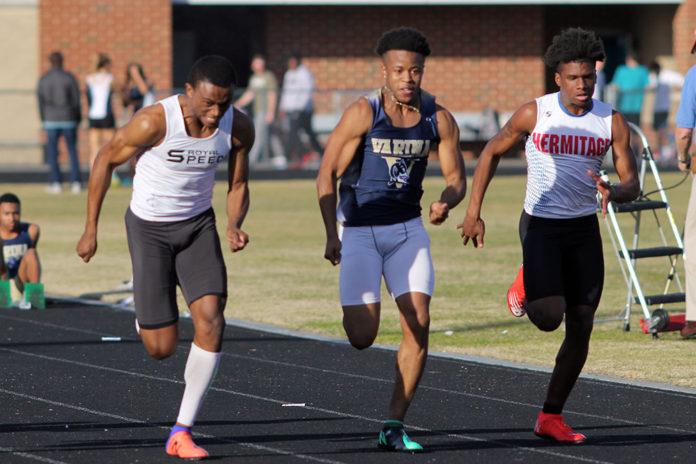 On Tues., Feb. 5 and Thurs., Feb. 7, the indoor track team traveled to Glen Allen High School to compete in the Regional 5B Indoor meet.
Junior Javonte' Harding won the Regional title in the 55m dash with a meet and school record of 6.33 sec and Anthony Thomas placed 4th.
The 4×2 relay team of Thomas, Alex Simmons, Chandler Coleman, and Javonte' Harding are the regional champs and won with a time of 1:31.50.
Senior Reggie Reynolds placed 5th in the shot put and junior Jamal Berry placed 4th in the high jump with a height of 5'6″.
On the girls side, Nikayah Brown placed 7th in the girls shot put. Brooklyn Robinson placed 8th in the 55m and 3rd in the high jump with a height of 4'8″.
The girls 4×2 relay team of Brooklyn Robinson, Gabbey Miner, Lauren Peade, and Maya Calhoun placed 6th and broke the school record with a time of 1:48.90.
The VHSL Class 5 State Indoor Track Meet with take place on Feb. 22 and Feb. 23 at the Boo Williams Sportplex in Hampton, VA. For complete results click on the link below.
https://va.milesplit.com/meets/340585/teams/438#.XGCm589KjOR