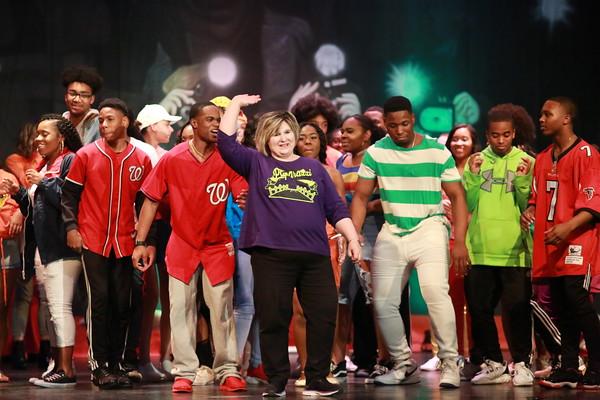 Get ready to walk the runway for the 11th annual DECA fashion show. Starting on January 15 to January 17 at 2:40-4:30 DECA sponsor, Mrs.Beales, will be holding fashion show auditions in auditorium. The fashion show will include 12 scenes including different styles of dancing and modeling.

"The fashion show is the biggest event DECA does every year and it doesn't just involve DECA members, it is a collaborative effort of all high school students that wish to participate," Beales said.

Beales explains what she wants to achieve in the fashion show this year and her main goals for this year.

"The main goal is to give the students a chance to break out of the box and express themselves through hard work and discipline and most importantly to have fun!" Beales said.

The theme for this years fashion show is Fashion Formation. Beales shares that one of her classes helped in collaboration with the theme this year.

"My advanced fashion class came up with the theme and it centers around the life of a High School student through music and dance and of course fashion!" Beales said.

Beales shares that in the past she has had experience with running fashion shows and modeling.

"It is something I have always been a part of, before I became a teacher I was a Fashion show coordinator for several years for Tiffany's Bridal," Beales said. "The show started 11 years ago, it was a way to get to know my DECA students and grow our program."

Beales is preparing for the show by making a very detailed schedule of all practices up until the show.

"Practice! Practice! Practice! A rigorous practice schedule," Beales said.

Any student who is interested in participating in the fashion show can visit Mrs.Beales in B3 for more information.