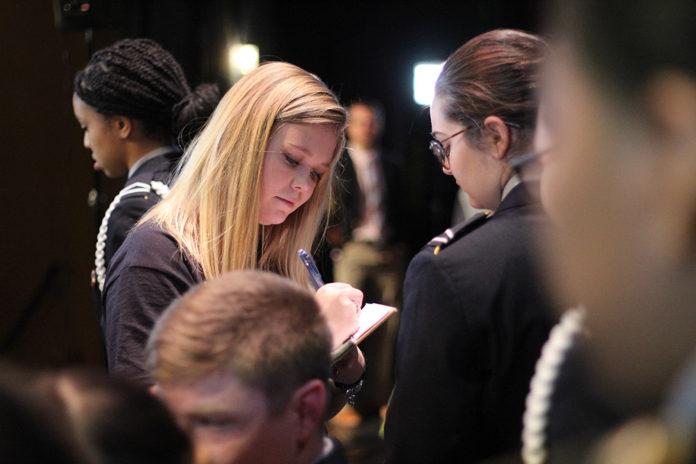 On Thursday, January 10, the yearbook staff organized their biggest event of the year, by bringing 50 clubs and organizations into the auditorium to photograph each group. The event originally scheduled for Dec. 10 was moved back a full month due to the massive snow storm that hit before the holiday break.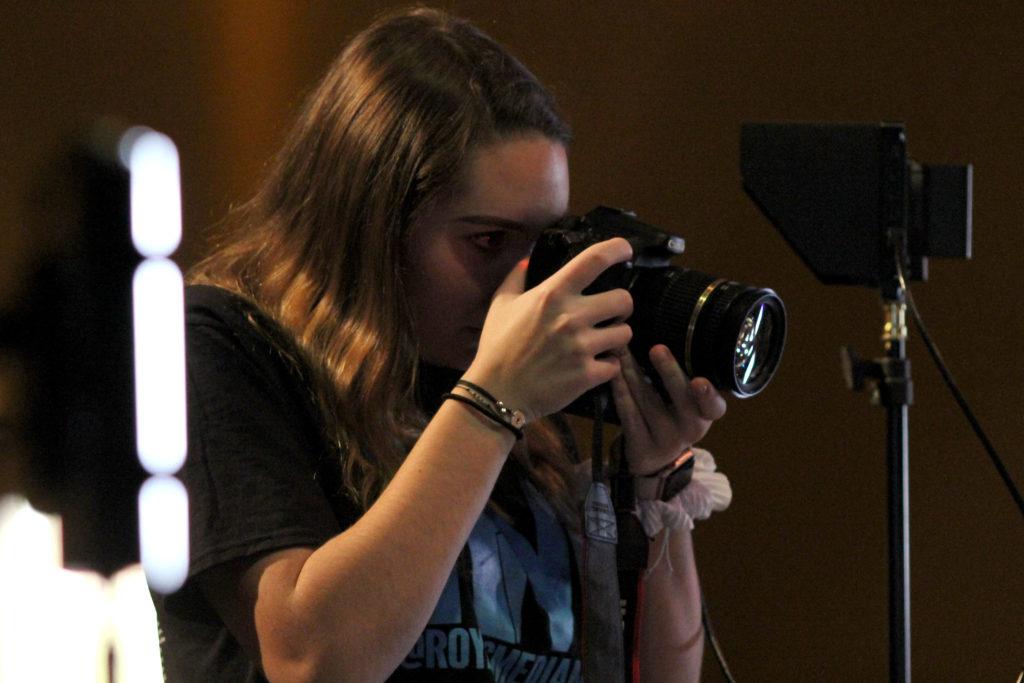 The yearbook staff, led by senior editor-in-chiefs Emily Whitehead and Monica Thompson organized the event and fulfilled many jobs throughout the day. Whitehead and Thompson took the photos and directed much of the movement of the club members.
Other staffers fulfilled jobs such as reporters (writing down names for captions), candid photographers (documenting everything visually), typists (entering names into a database), and bouncers (managing the flow of traffic).
Sophomore Haley Bowkey performed the job of bouncer as she worked her very first club picture day.
"I guarded the doors to make sure no one enters the wrong way and to make sure everyone leaves the right way," Bowkey said.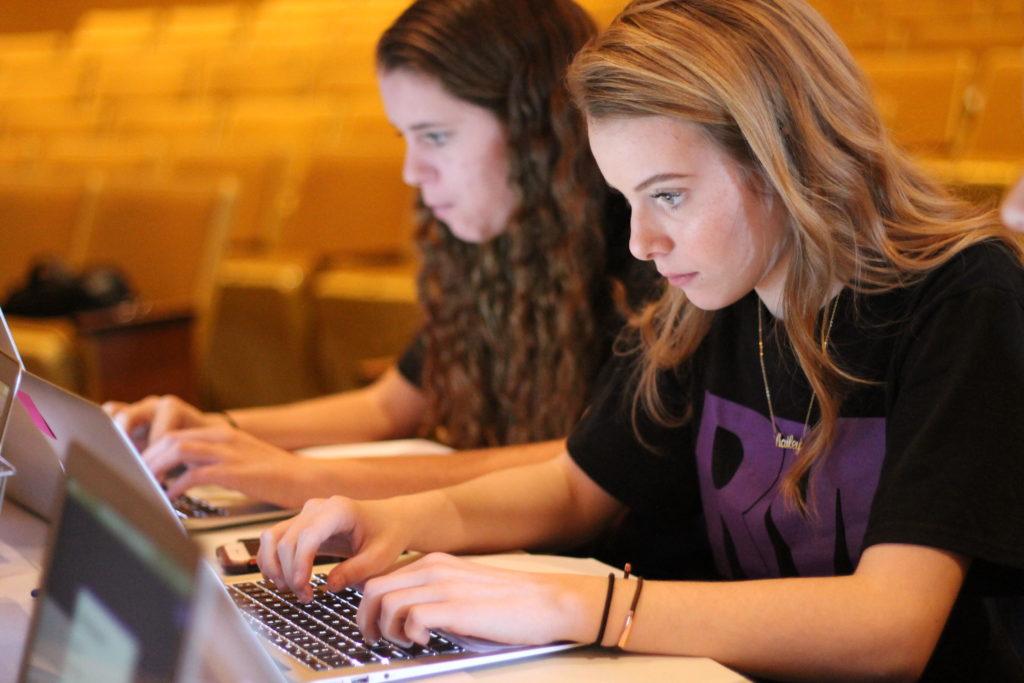 Many of the staff members new to this event also feel some of the pressure that comes with such a big task.
"It's pretty fun actually, but I do get really nervous because I don't like telling people that they are doing something wrong… like going the wrong way," Bowkey said.
Many of the staffers like Bowkey will also step from behind the camera and be in pictures themselves.
"I will be in four clubs: SGA, Spanish, DECA, and yearbook," Bowkey said.
Photos by Devon Churchill, Kacey Kei, Chandler Coleman, and Macie Blankenship.