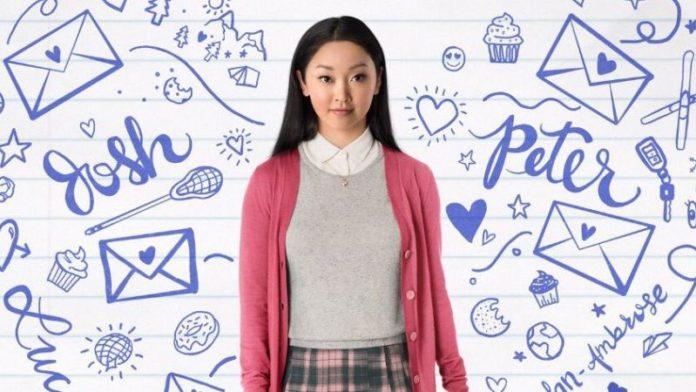 School is out and it is finally time to start settling into the warmth of your home this holiday break. Grab some snacks and hot cocoa and get ready to binge watch every thing that's hot on Netflix this season.
---
TV Shows
1.The Chilling Adventures Of Sabrina
Sabrina Spellman is an ordinary girl who goes to the movies with her friends, goes to school everyday, and spends time with her family but she has one big secret. Sabrina is half-human, half-witch. The Chilling Adventures of Sabrina will take you through the story of how Sabrina navigates trying to keep up with her two worlds and try to keep them as far apart as possible.
2.Alexa and Katie
Alexa and Katie are best friends just trying to survive high school but for Alexa there is one obstacle in her way, she is diagnosed with cancer. Katie and Alexa's family help guide her through the difficulties of being a teenager while having a good time.
3. Fuller House
Fuller House is the spinoff of the classic show Full House which aired in 1987. This series follows eldest daughter D.J Tanner's journey of raising her three sons with the help of her sister Stephanie Tanner and her childhood best friend Kimmy Gibbler.
4. Black Mirror
Black mirror is a series of suspenseful and haunting stories made to reflect our society today with the use of technology.
5.The Haunting Of Hill House
Steven, Shirley, Theodora, Nell, and Luke Crain have had a hard time throughout their life, considering where they grew up. The Haunting of Hill house follows the Crain family who's life changes after they move into a mansion in hopes of fixing it up and selling it. The family later realizes that there is something very wrong with the house.
6.Riverdale
Archie Andrews and his friends live in an ordinary town called Riverdale, where the not so ordinary happens. This story follows Archie and friends as they try to uncover the dark secrets of the town of Riverdale all while trying to handle their own personal obstacles.
7. Insatiable
A young girl named Patty is bullied into believing that skinny is beautiful. She soon turns to beauty pageants to get revenge on her peers who bullied her.
8. On My Block
Four teenagers find it hard to keep up with their friendships while trying to make it through high school.
---
Movies
1.Dumplin'
2.Ellen DeGeneres: Relatable
3.Bird Box
4.To All The Boys I've Loved Before
5. The Princess Switch
6.Sierra Burgess Is A Loser
Sierra Burgess finds it hard to fit in because she thinks something is wrong with the way she looks.
7. A Christmas Prince
8. A Christmas Prince: The Royal Wedding