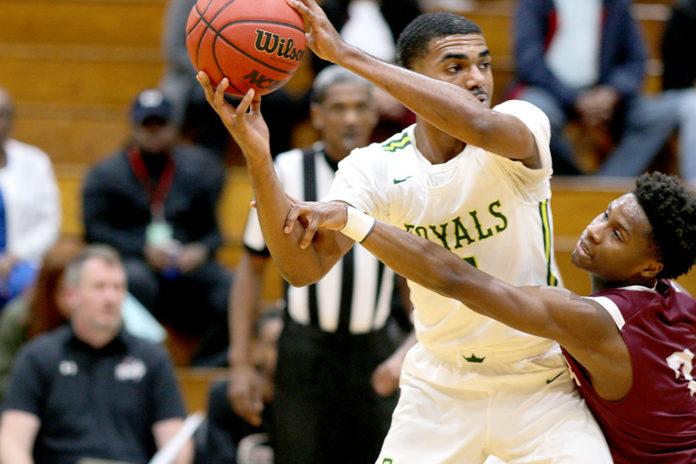 Losing all five starters is not something most teams have to work around in an offseason. Coming into the season, head coach Travis Carr developed a new style of play from what was taught in the previous season.
With 6'10 center, Christian Chappell graduating, Carr has now preached an up-tempo style of offense.
"If you're going to play faster, you're going to put more points on the board," Carr said. "The fans are usually excited with the fast pace play, it's more exciting for them."
With the Royals having players who played a fair amount of minutes last season, they know what they have to do to succeed.
The Royals come off of a 14-9 season, in which they fell short in the playoffs to Varina, who went on to win the state title.
"I tell the guys to remember how it felt when we lost to Varina," senior guard Jajour Lambert said. "[We] use that as momentum and energy for every team on the schedule. But we take it one game at a time."
The Royals opened their season in the Rebel Invitational at Douglas Freeman. They finished the tournament 2-1 and came home with the third place trophy. This is where the Royals put their new style on display for the first time.
"In recent years, we have always had a big man whether it was Savonte Chappell or Christian Chappell and the offensive focus has been around that big guy," Carr said. "With him gone now, we have some quicker guards. We actually have some better shooters and quicker players to play around."
Players who play the four or five position are usually down low, posting up. Senior Patrick Gee, a six foot four senior, has had to restructure his go to moves.
"One of the major adjustments I've tried to make in my game, is stretching the floor and shooting better from 3," Gee said. "Before, I shot primarily mid-range jumpers but over the summer, I've tried to step out to the three point line to be able to knock down those shots."
Each year in high school sports, new stars emerge as leaders and mentor the younger players. New shoes have to be filled, so the coach normally looks towards his older players to step up.
"We have to play around our personnel," Carr said. "It's not like I can go recruit guys like college coaches can. It's whatever kids that come through this school."
Coming into the season, the Royals find that they have a lot to prove to those who don't believe they can achieve as much as last year, due to not being in the preseason rankings.
"I think these guys have a chip on their shoulder because they're not being ranked or spoken about right now," Carr said. "No one is talking about this year boys basketball. They are talking about Prince George basketball now being one of the contenders in the 804 area. Can these guys step in and continue that tradition now that we built it?"
Even though the team as a whole is getting overlooked, this does not stop the team from having fun in and out of the locker room. Knowing how to switch and automatically get locked in is a trait good athletes carry.
"My favorite part about my teammates easily has to be the fact that we're all goofballs," Gee said. "There's never a dull moment with my brothers in the locker room, but we also have the maturity to flip the switch when it's time to get busy."