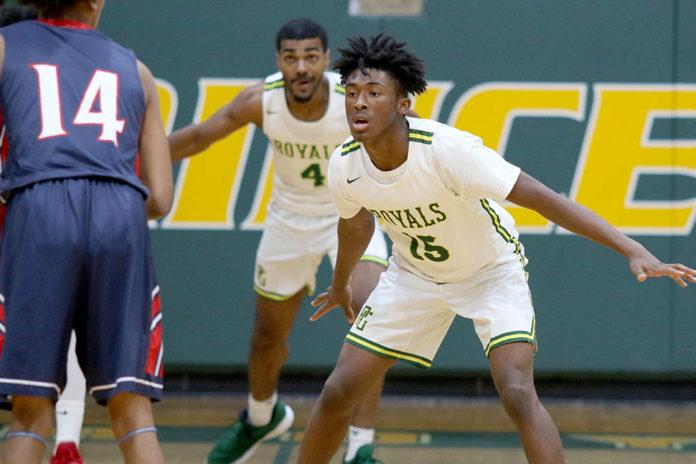 On Tuesday night the boys basketball team jumped out to a ten point lead in the first quarter and never looked back. They defeated the Colonials of Colonial Heights 93-54 for their last home game before going on holiday break.
The Royals used an up tempo offense to have one of their highest point outputs in the first half with senior Jajour Lambert at the point. Prince George scored 41 first half points.
Lambert not only drove the offense but also lead the offense in scoring a team high 24 points. Jacob Thompson scored 20 points.
With its record now at 5-2 the Royals take a break for Christmas before it returns to play in the Holiday Tournament, Dec. 27 through Dec. 29.