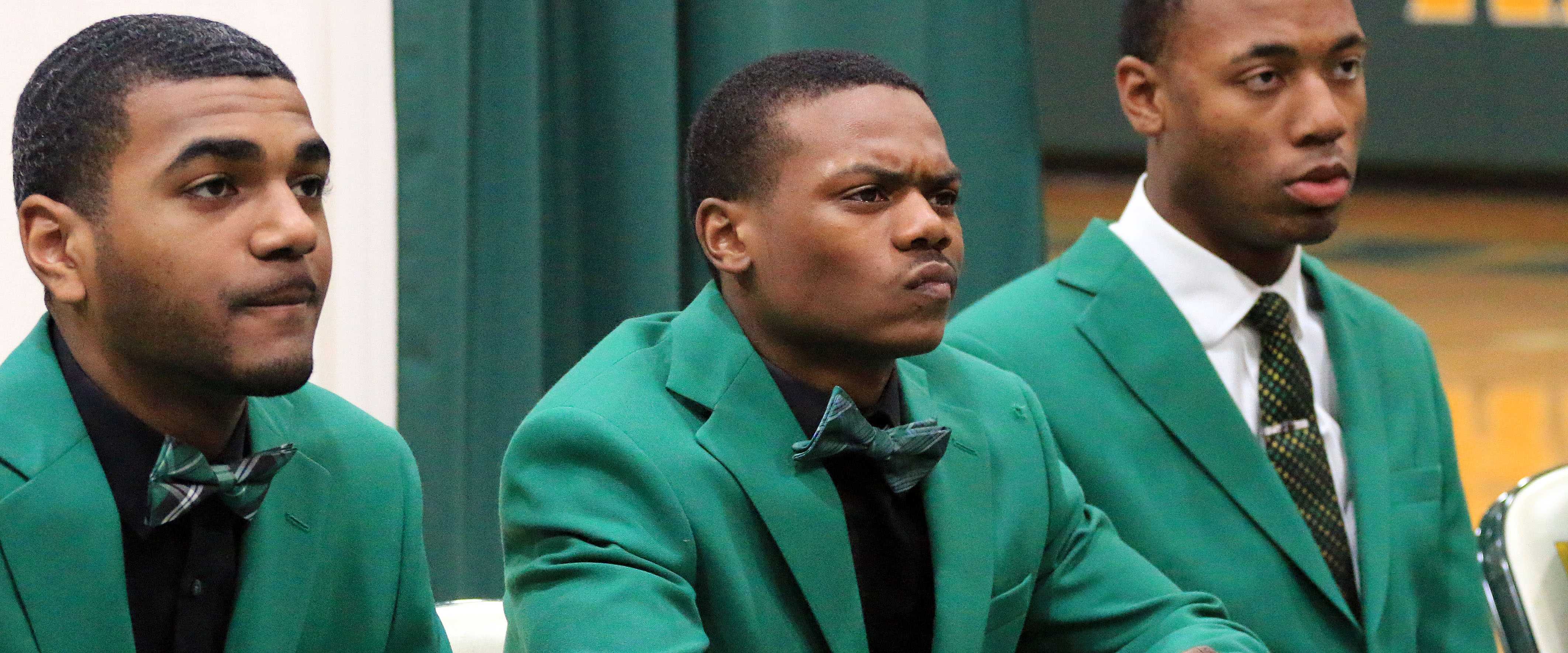 With the Royals coming off their first scrimmage this past Tuesday against Lee-Davis, Carter Marks sits down with senior guard, Jajour Lambert. The Royals take on the Jaguars of Glen Allen tonight at home.
Hello my name is Carter Marks and I am here with Jajour Lambert and this is your Triangle and Two podcast.
CM: With all of the off season and league play workouts, take me through your emotions going into Tuesday's scrimmage.
JL: Well Carter… just the play sets and the defenses and our roles were just found out for the whole season, well the preseason… we are just trying to fill the shoes that the 2018 team left for us.
Carter: Coming into the game that day, what your favorite song on your pregame playlist?
JL: Any Lil Wayne song, because Lil Wayne is the best rapper alive. He turns me up.
CM: What are you guys going to try to do differently tonight against Glen Allen than you did Tuesday against Lee-Davis?
JL: If I had to say one thing I would say slow the game down. Don't let the other team rush us. We just need to take our time and play Royals basketball and we should win.
CM: That was Jajour Lambert and the Triangle & Two podcast.