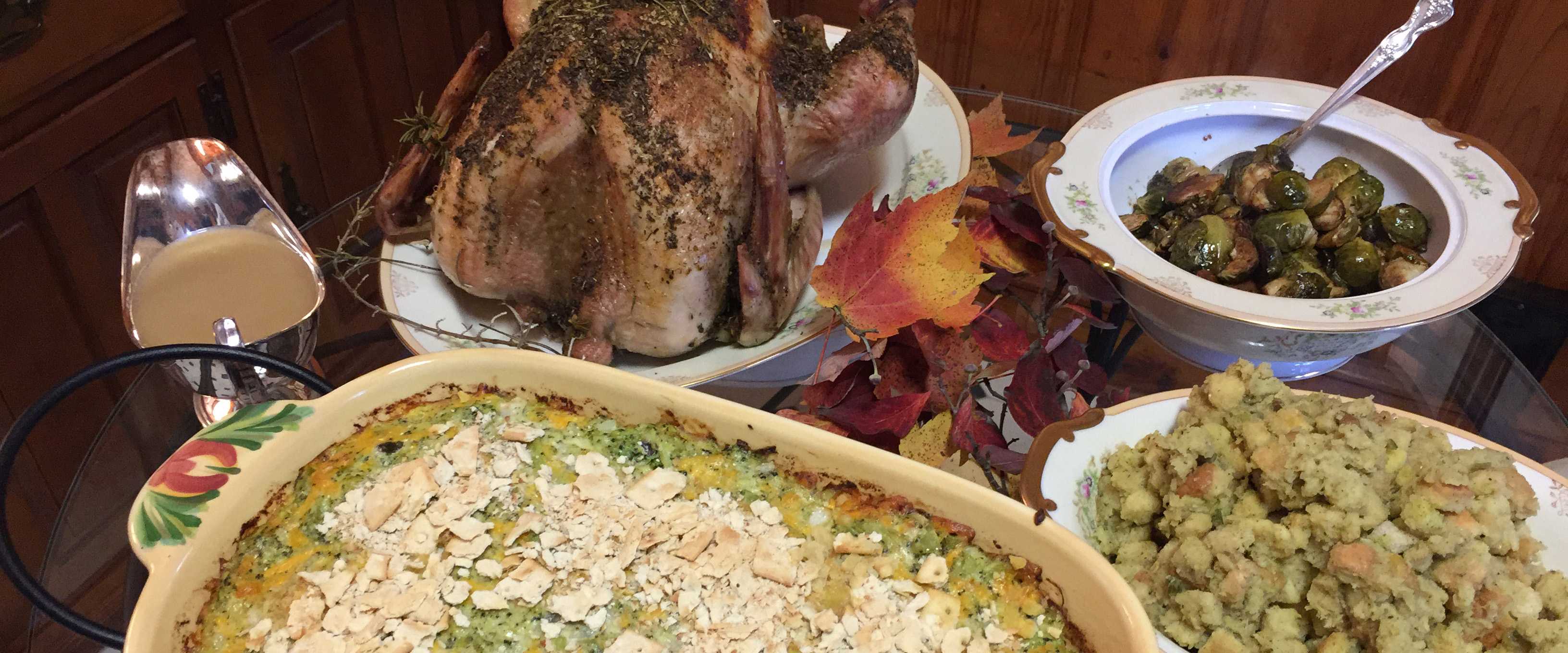 Family and friends all gather around the table bringing their best dish to share with the group. With Thanksgiving approaching quickly the main focus is food. Theses are some of the top ten foods consumed on Thanksgiving that are sure to please your thanksgiving cravings.
Main Course-
1. Turkey – One of the most popular foods eaten in celebration of Thanksgiving is turkey, whether you roast it in the oven or prepare it in a fryer it is sure to be a favorite.
Side Dishes-
2. Stuffing- Breaded stuffing to go along with, or inside of, your turkey is the way to complete any Turkey Day meal.
3. Mashed Potatoes- After boiling and mashing of the potatoes, any number of ingredients can be added, to taste, to get the perfect mashed potatoes.
4. Sweet Potatoes- Add a bit of sweet to your savory meal with Sweet Potato Casserole; top it off with marshmallows to make it even sweeter.
5. Green Bean Casserole- A traditional part of a Thanksgiving dinner since its creation in 1955, green bean casserole combines creamy mushrooms and crispy onions to one dish.
6. Corn- Put it in a casserole, eat it off the cob, or as a side, there are so many different ways to incorporate corn into your Thanksgiving meal.
7. Rolls- Bread rolls handmade from scratch or bought from the store are a necessary part of a meal as side.
8. Macaroni and Cheese- Creamy mac and cheese is a classic entree that is sure to be a crowd pleaser.
Treats-
9. Pies- There is a large variety of pies eaten on Thanksgiving. From Pumpkin to Sweet Potato, Pecan to Apple. Any of these pies are sure to be a success at your table.
10. Cranberry Sauce- A tart addition to your meal to cut the sweet, even if you decide to add it as a topping for a turkey sandwich.
No matter what you eat on Thanksgiving the most important part of the holiday is to spend the day around the table bonding over the delicious meal with the people you care about.