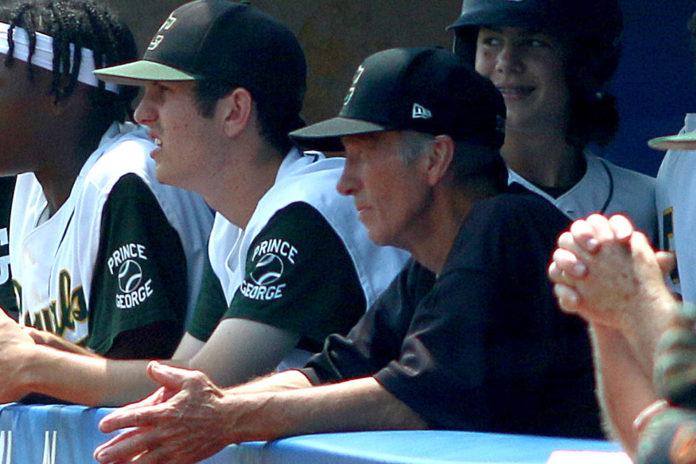 The lights of Fenway Park shine brightly as World Series Champ, ALCS MVP, 2018 Gold Glove recipient, Boston Red Sox center fielder, and Prince George alumnus Jackie Bradley Jr. comes up to bat. He takes a breath and recalls the advice of his baseball coach from high school, Donnie Brittingham, as the ball slices through the air at over 90 miles per hour towards him.
Behind all great athletes there are people behind the scenes. These people inspire, teach, and motivate successful athletes to achieve more. Coach Brittingham is one of those people for Bradley and his other players.
"Jackie enjoyed learning to be a better player and I tried to provide a place for that to happen," Brittingham said.
Coach Brittingham is happy to have known Bradley before his success and feels nothing but love and respect for him. He was able to create a close bond with Bradley during their time together.
"Jackie was part of a group of kids that not only loved to play but learned to enjoy practicing. I spent six years with them and they took me into their family," Brittingham said.
Brittingham has many years of experience in coaching. He began coaching in 1979 for a pony league in Hopewell. Over the years he has picked up valuable lessons from the game and from his players.
"It is hard. Hard to learn, hard to teach, hard to hit, hard to throw, hard to catch. Every game is unique anything can happen. You never stop learning," Brittingham said.
Learning is a big part of Brittingham's advice. He believes that there is always something you can learn and get better at. Especially in terms of life, school, or baseball it is important to keep an open mind and be ready to listen to what others have to say or teach.
"Learn to listen, listen to learn. You have to learn to pay attention to coaches in order to learn how to play. You have to listen to teachers in class to succeed at school, and to parents at home to succeed in life," Brittingham said.
He knows not everyone will succeed on the first try of something new but he is thrilled at the results when he and the other coaches introduce a new technique.
"It's amazing how much a kid can learn, how hard they'll work if they are in a positive environment," Brittingham said.
Brittingham's goal is to make sure each member of his team is surrounded with positivity and treated with kindness and respect, a valuable piece of advice given to him by his best friend's father, Roland Gill.
Even during the off-season, Brittingham is connected to his players.
"The relationships developed with the players are the best part of coaching for me. Seeing kids learn and use the skills we teach makes me proud, but the bond between us lasts long after baseball is over," Brittingham said.
He also credits his relationship with the players for the man he is today.
"All the kids that I have coached have impacted my life each in their own way and collectively have made me who I am, Coach B at PG," Brittingham said.