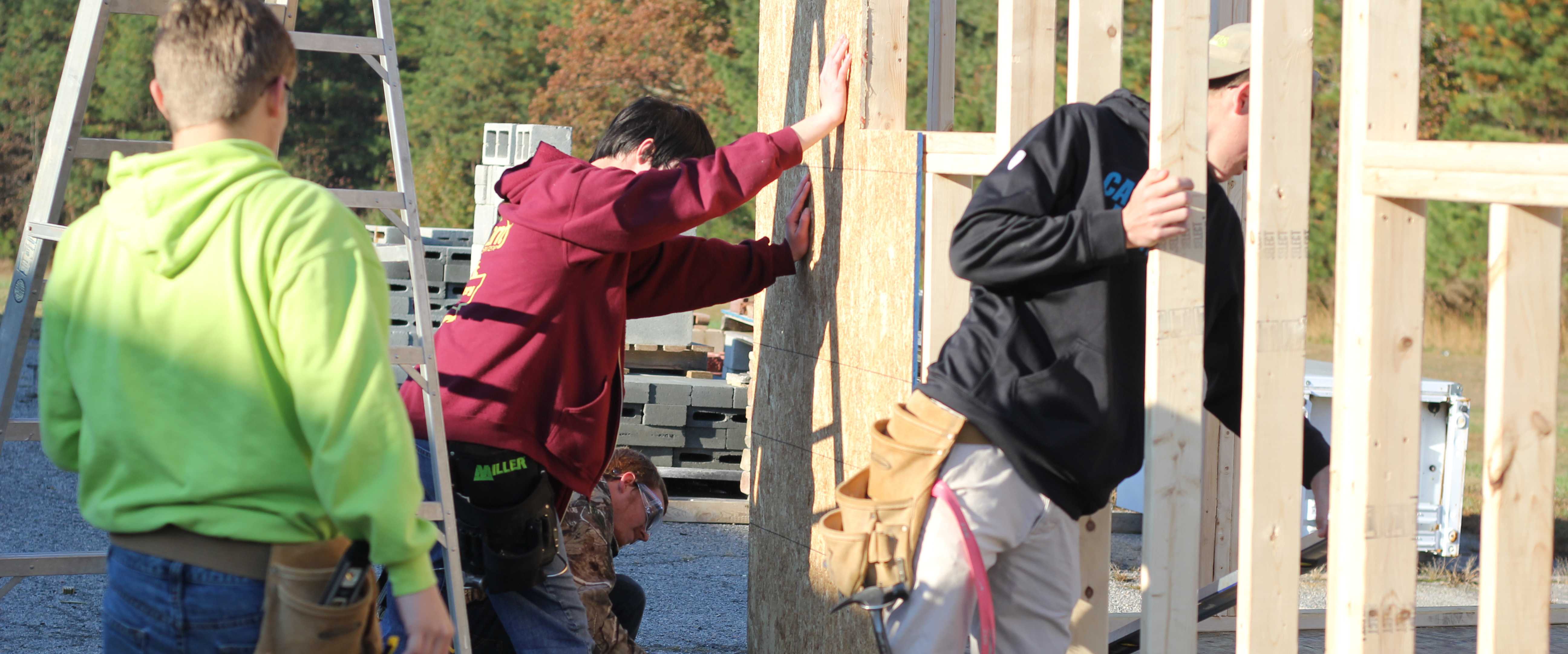 Here is what is happening this week.
Prince George County Public Schools has partnered with the Community College Workforce Alliance and Standard Motors Products to provide a Pre-Apprenticeship Program at Prince George High School. The pre-apprenticeship program is open to 12th grade students looking to enter the workforce after graduation. The program will provide participants instruction and industry credentialing to obtain supply chain logistics and warehousing entry level jobs; 21 hours of Workplace Readiness instruction leading to Workplace Readiness Skills Certification (WRS) and 24 hours of Certified Logistics instruction and training leading to Certified Logistics Associate Certification (CLA). Classes will run February-May, 2019. Upon completion of the program, job placement services will be provided to assist students in landing a position with Standard Motors Products or other area Warehousing and Distribution Center employers.
Attention juniors and seniors Powderpuff is here once again. There will be an interest meeting on Wednesday, October 24th in Room A32 after school. We are in need of Junior and Senior girls to play Powderpuff Football and Junior and Senior boys to be cheerleaders and dancers. This is a great tradition to be a part of! Come play and help support the Prince George Food Bank.
Congratulations to the staffs of Peerage Yearbook, PGTV Broadcast, Etcetera Literary Magazine, TRN WIRED Website, and The Royal News. All received honors this weeked at the VHSL Media Championships. Peerage Yearbook and TRN WIRED both took home the top honor of Trophy Class distinction.
Student Ambassadors will provide the cookies to the 1st block class that collects the most spare change. Bring in your coins (and dollar bills!!!) by Tuesday, October 30, and you could win a cookie party. Funds raised will support the Student Ambassador mission to welcome all new students to the Royals family.
 The Political Science club will hold a meeting during the blue activity period on Monday, October 22nd in Room A22. If any student is interested in joining, please see Ms. Hasley in A23 or Ms. Webb in A22 and pick up an application.
Prince George High Schools choral department is looking for student interest in a new show choir. Auditions will be held on 10/23 (vocal) and 10/24 (dance) by the choir director, Mr. Burks. Students interested should be prepared to sing and dance for their audition. As well they should be committed to a strict rehearsal schedule and understand that failure to attend or commit can lead to removal from the group. For any further questions or concerns see Mr. Burks in room F 14
There is a service opportunity at Walton Elementary. Mrs. Woodlief needs volunteers for Reading Night on Tuesday, October 30th from 5:30-7pm. Meet in the Walton cafeteria at 5pm for pizza. Please sign-up in advance on the Beta Bulletin Board in D-wing. Also, service points from September and club t-shirt money of $10 should be turned in ASAP.