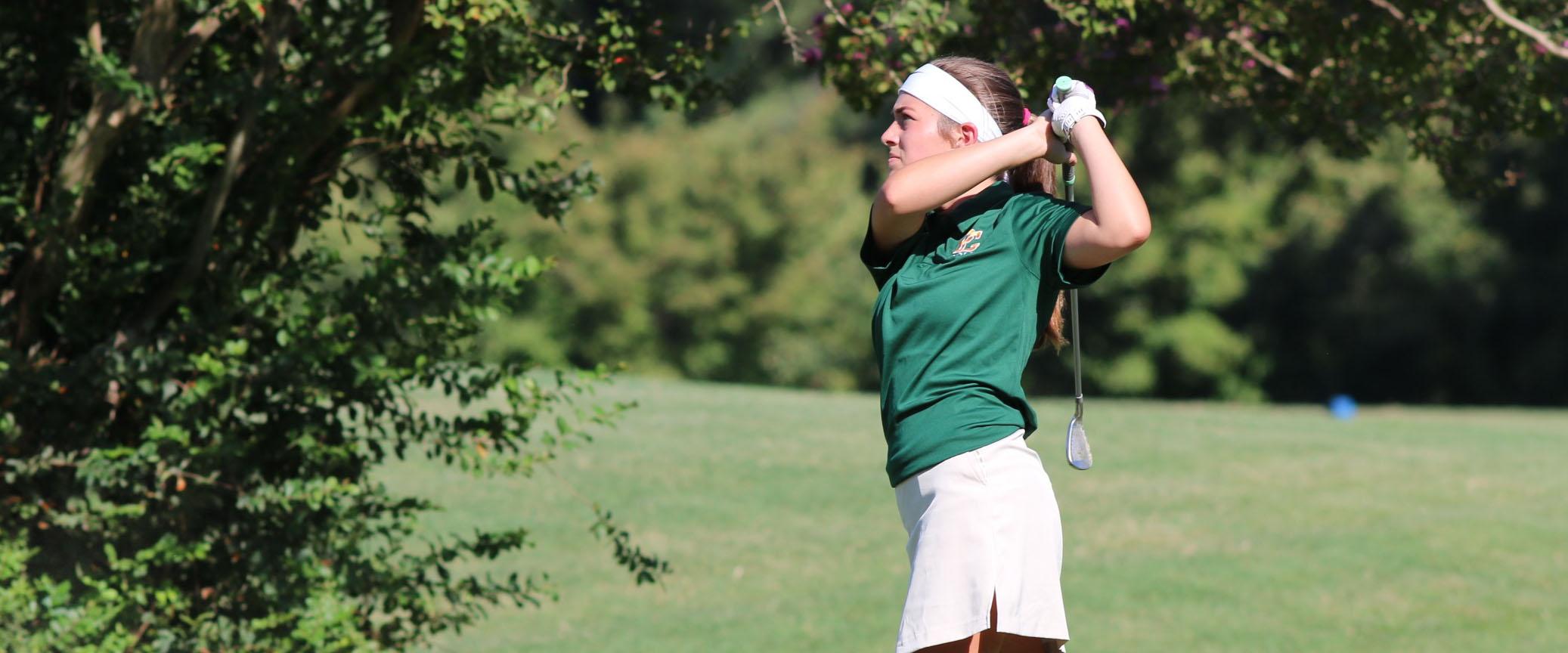 With golf being a sport that both boys and girls play, freshman Ashley Allen fights for her top six spot.
How does is feel to be a freshman in the top 6?
I was excited to have made the team my freshman year. To be the only freshman on my team and to be in the top 6, which allowed me the opportunity to play and compete in every match, exceeded my expectations. I plan to practice during the off-season, with my goal for the team and as an individual to qualify for State next year.
When and why did you start playing golf?
I started playing golf at the age of 10 and I just got serious with it about 2 years ago. My interest and passion for the game came from playing with my dad. It's also a sport I can enjoy beyond high school in my adult years, with friends and family.
Is being in the top 6 intimidating in anyway?
I'm very competitive. So being in the top 6 allows me to compete to help my team win a match. I'm only intimidated at times by the game of golf itself. It's a very challenging and often humbling sport.
What did you do to prepare for this golf season?
Prior to golf tryouts I attended Nike Golf Camp and took a few lessons from a local PGA golf professional. The season officially started in August, before school. So we practiced as a team with Coach Wade Benenhaley, during the month of August and September, when we did not have scheduled matches.
How long do you practice each week?
I practice 4 to 6 hours each week. I try to hit balls on the practice range or on a golf simulator, during the week. If weather and time allows, I play a round with my dad or friends.
Do you have any advice for girls on coed teams?
My advice would be, you will always be a winner provided you give your best effort and always be the best version of yourself.