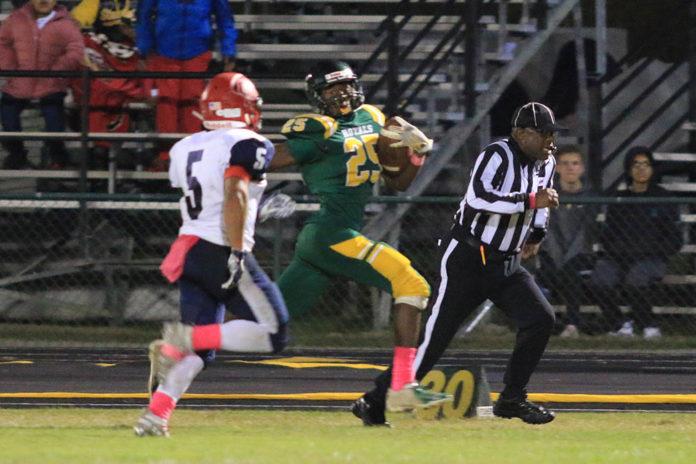 Under the Friday night lights, junior Tavion Morris led the Prince George Royals with 4 receptions, 140 yards, and 2 touchdown receptions to lead to a 28-6 victory against the Colonial Heights Colonials.
Running back, junior Sidney Rose, had 19 carries, 117 rushing yards, and 2 touchdowns. Quarterback, Sa'Quan Harrison completed 9 of 16 passes for 187 yards, two touchdowns, and one interception. As a captain, Rose was expecting effort, hard work and dedication.
"I'm a captain so they usually look at me for guidance," Rose said.
To prepare for the game, the team watched film and had hard hitting practices.
The game was not only an exciting win, but it was also senior night for the Prince George Royals.
At the end of the first half the score was 14-0.
As the season comes to an end, the senior Royals played their last game on Prince George turf.
Being on the varsity football team has taught the players about both life and the game of football.
"It's a team sport, there is no such thing as an individual," Rose said.
The Royals are now 4-4 and travel to Matoaca this Friday to take on the Warriors.