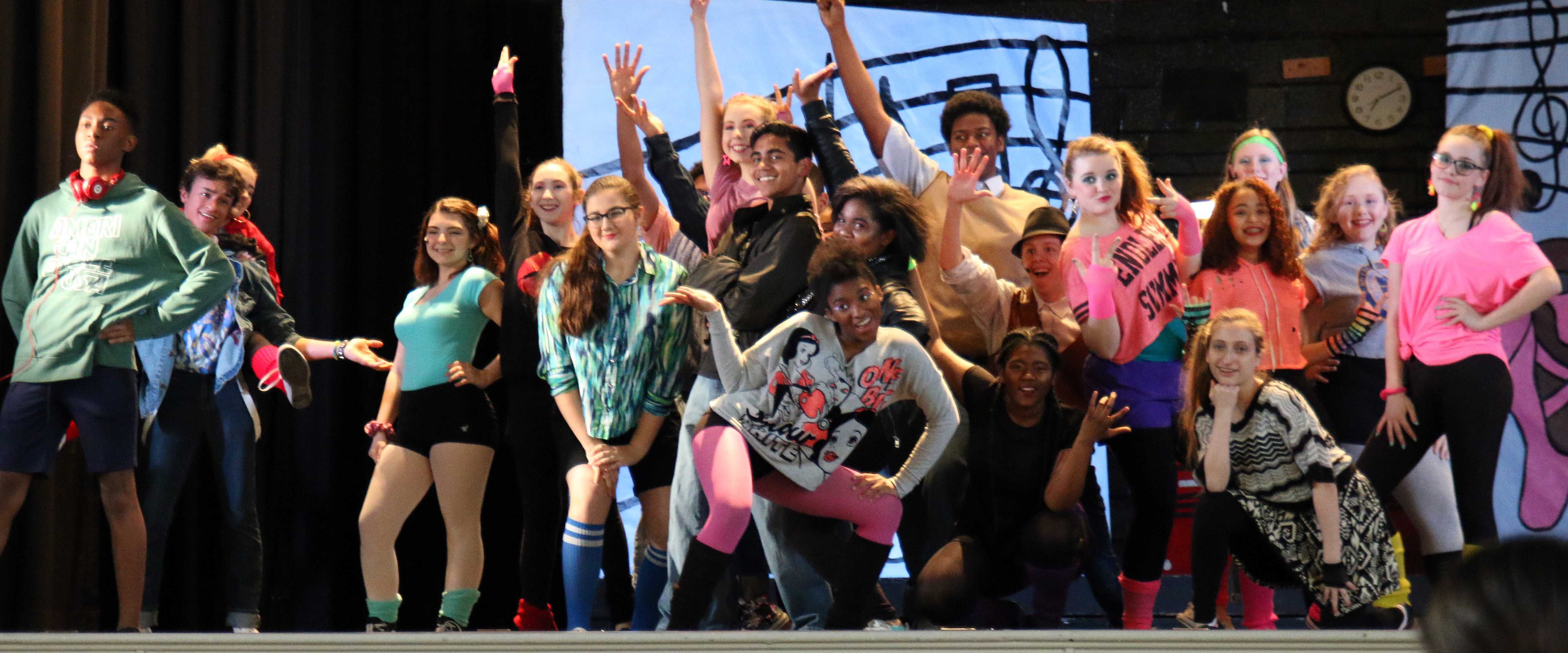 "Hard Work" may be the opening number to the musical Fame Jr. but it is also the motto of the Theater NBC team as they performed the musical written and developed by David De Silva, based off the book by Jose Fernandez, last weekend at N.B. Clements Junior High.
"Fame was one of the first plays that I saw when I was younger and it really made me want to be a performer and get excited about going to a high school for the arts. So it is easy for me to direct something I have been through," N.B. Clements theatre director TeDarryl Perry said. "It is a really fun and energetic show."
With so many catchy tunes like "There She Goes!," and "I Want To Make Magic," audience members had a hard time resisting humming along by the end of the play. The characters are relatable for most students, as the storyline centers around teenagers in school facing normal everyday problems.
"Even though this was set back in the 80's, it seems like those are the same characters that you find today in school," parent Sharon Raines Sulc said. Sulc is the parent of Michael Raines who played Schlomo Metzenbaum. "A lot of hard work went into [the play], the students were very dedicated and it was very inspiring."
The students put in long hours every class block and even after school to rehearse and make the play perfect. Their long hours of dedicated practice paid off.
"We actually had a very long rehearsal process. We practiced from when we got back from winter break in January, which was interrupted by the snow for few weeks, until April. They were a very dedicated cast," Perry said.