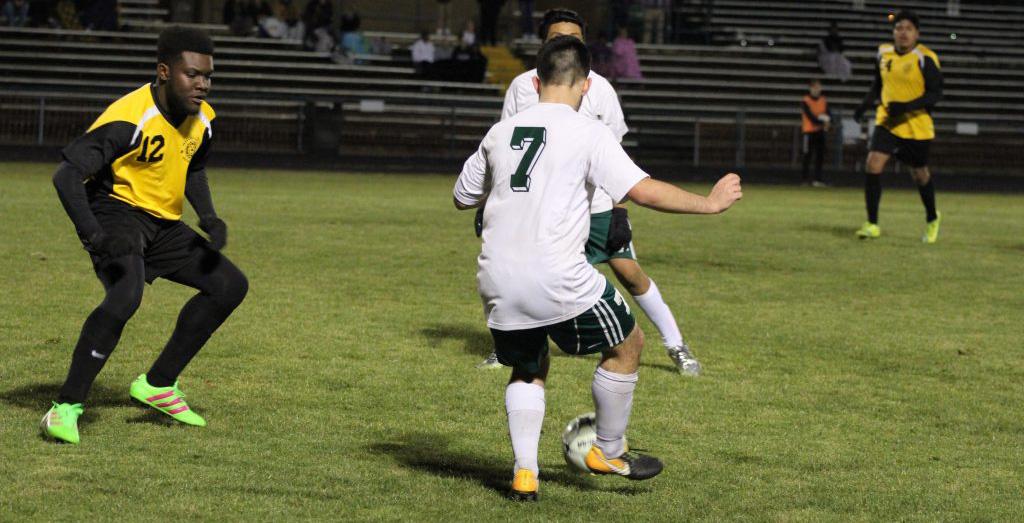 The first four minutes of the game were a struggle, as the Royals tried to find some way to break away from their tug-of-war with opponent Highland Springs. The Royals ended with a season-opening 8-0 win.
In enemy territory, sophomore Alex Simmons came up big, breaking free from a cluster of defenders and scoring the first goal of the game.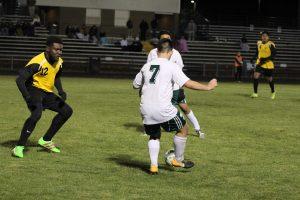 "We knew that we were knocking on the door for a goal and all we needed was for that one to come," senior Jared Kunkel said. "When we got it we started to get the momentum going, and the goals kept coming in."
After that goal, the squad went on a scoring attack, scoring two more by the 15 minute mark, and one more to close out the half.
"We went in with a winner's mindset, we knew we wanted to shut the team out with eight goals," Kunkel said.
At the half, the team did not want to let their early lead distract them, rather keep playing like they were going in.
"[At halftime] we talked about how we have to be careful to not allow them to break away from our back, but other than that we said to keep playing like we're playing," Kunkel said.
For most of the second half, it was played like the first four minutes, with both teams feeling for a way to break apart. Highland Springs had the Royals on their heels at some points, pushing them back into their own goals, but they never let anything through.
"When the other team put the pressure on it was just more motivation for us to keep playing hard," Kunkel said. "We had the mindset if you hit us we're gonna hit you back harder."
The Royals managed to gain possession, pushing back into Highland Spring's territory, picking up three more goals to end the game, securing their first win of the season, and first home win.
"It feels absolutely incredible, I get an adrenaline rush every time I score a goal and knowing that we won the game too just makes me feel like the most confident man in the world."