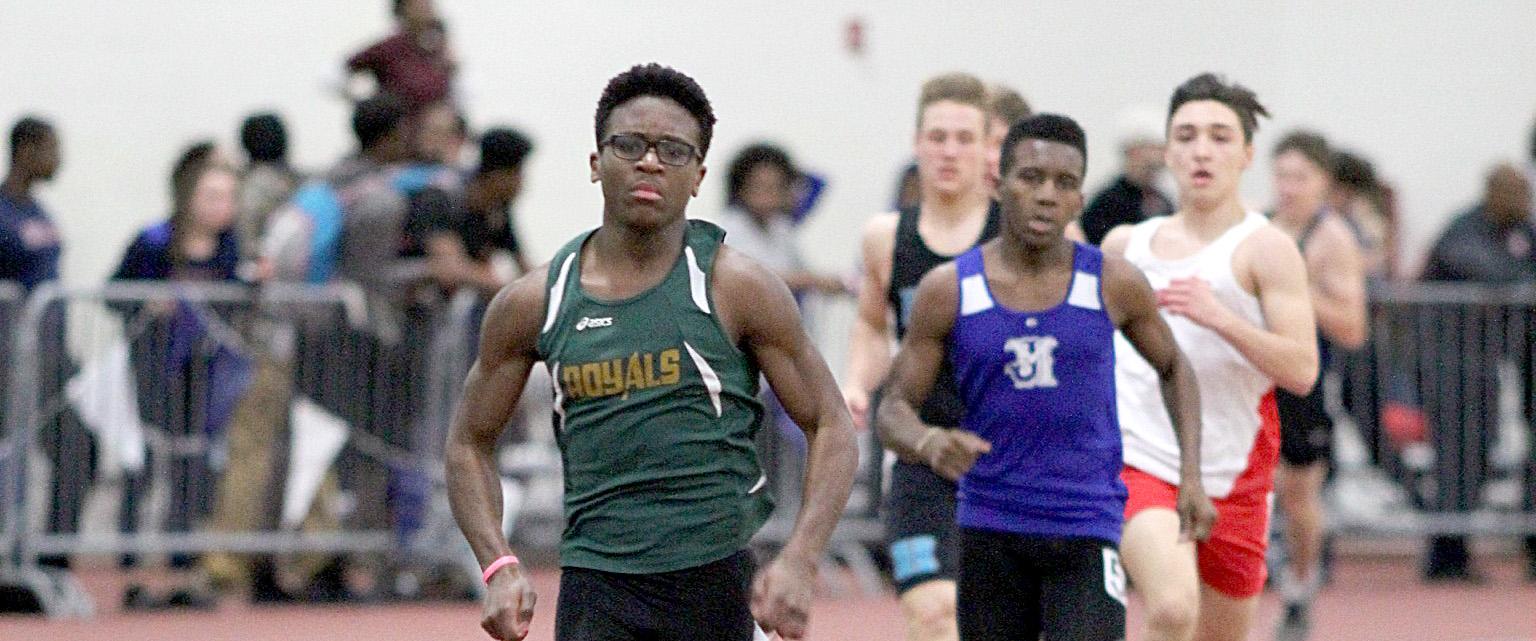 Senior Kai Samuels, junior Javonte' Harding, and sophomore Anthony Thomas competed in this past state meet, and all placed top ten in their respective events.
Samuels, who placed third in the state triple jump event, has done track for the past three years, with this past season being his second competing in the event.
He came back with an edge this season after getting knocked out of state contention last year by his older brother.
"Last year I did do the triple jump, but my brother had basically knocked me out of going to states," Samuels said. "This year I came back, I worked hard, and I qualified for states in my first meet."
Samuels put his focus on building his speed and strength in the offseason in order to accomplish this feat.
"I worked harder, I did a lot more speed work. I did a lot more distance work, and just overall worked on getting stronger and faster, and worked on my form and my technique which let me jump that far," Samuels said.
His first season, he ran the 400 meter, and says there are a few subtle differences between the events.
"It's different because triple jump you have to have coordination with your feet, and you have to know how to control your speed, so it's definitely different from running the 400," Samuels said.
Thomas also took some time to adjust, coming from not only a different event, but program, as well as new environment.
"[I came from] Kansas, Jefferson City," Thomas said. "In indoor I run the 55 [meter] which was my first time running the 55. I've only run the 100 [meter] for outdoor. I've never done indoor season, so it was a surprise to me too when I placed."
Thomas says it is a quicker pace with the 55 meter than his usual event. He says although it was his first time competing for indoor, he is not satisfied with his results.
"Tenth place, I don't care if it's my first time doing the event, it's not good enough for me, so I'm always looking to improve. I'm looking at outdoor as a big season, and I'm expecting huge improvements," Thomas said.
Assistant track coach Daniel Hamlet worked closely with Thomas and Harding, who placed fifth in the 55 meter event. He hopes to spark more of a fire into both of his young athletes.
"Anthony you can tell has some abilities, and is still trying to learn some of those mechanics, and break those mechanics down and fix them back up, so he'll be a more efficient runner moving on as a senior," Hamlet said.
Harding has a background in track, with a sibling competing at the collegiate level, and Hamlet hopes to encourage him to reach that level competitiveness.
"He has a lot more in him, but he [Javonte] doesn't bring it out to the track meets, which is not bad, but the more he puts in for practice, the better he will be at track meets," Hamlet said. "Coach Stevens does a really good job of motivating him. If he has to get in his ear a lot, just let him know, 'hey, you got to step your game up,' you have to lead by example, not by what you say, but by your performance, not only in competition, but at practice."