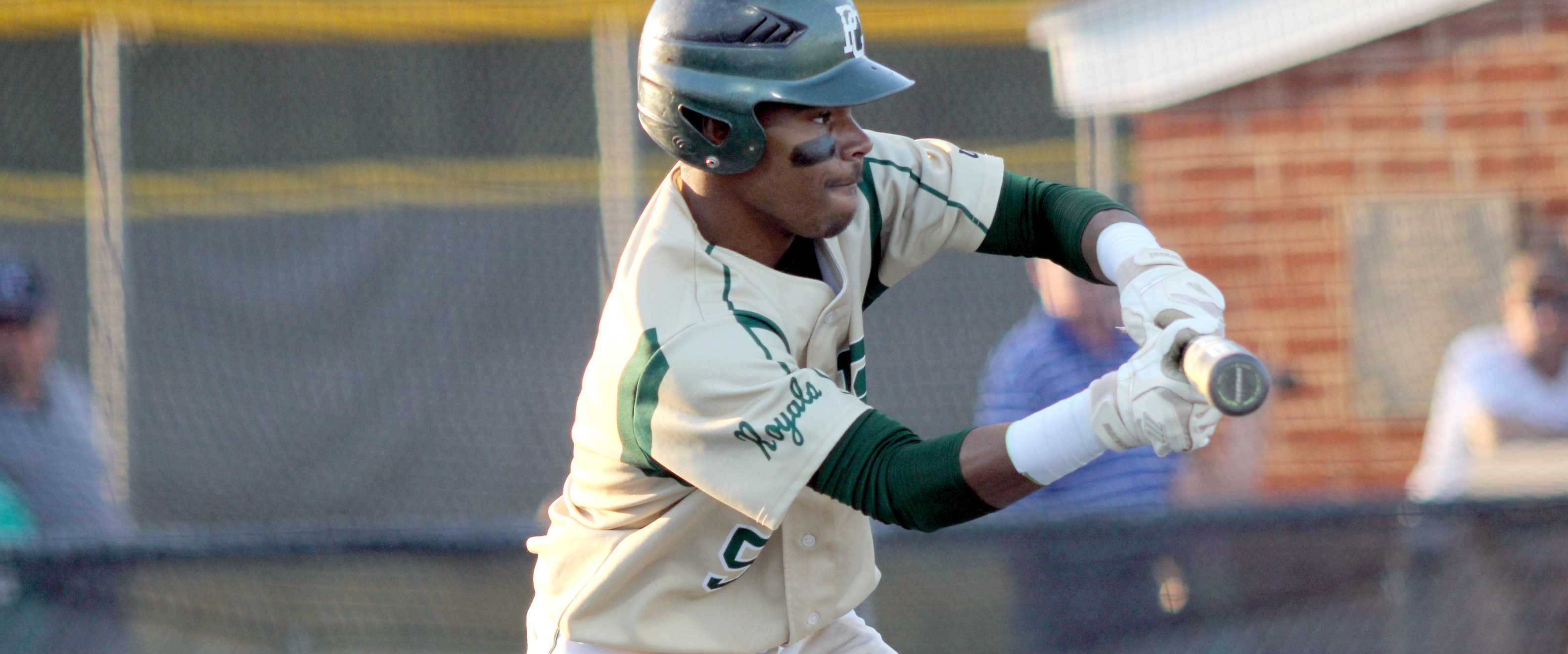 At the top of the seventh inning, the Royals are desperately in need of two runs. With the game tied with two outs, then senior Tucker Majetic steps into the box. The pitcher winds up throwing a wild pitch which allows Tucker to arrive at third safely. Majetic proceeds to walk.
Senior Jonathan Walton, junior at the time singles to left allowing Tucker to arrive home safely. The Royals went on to win by a run. Such was the scene which led the Royals to win the regional tournament last year.
"My favorite part of last season was our comeback win in the last inning against Thomas Dale," Walton said.
With Roberts leading his squad to the state tournament last year, the Royals try to get back to that stage with eleven players returning this season.
"Experience is a big factor in baseball, so having 11 returning players is a huge benefit to the team," Walton said.
As a team, varsity baseball is a model of consistency under Robert's leadership. His teams are always well prepared, stocked with players who have played at many levels in preparation for playing at the varsity level.
As the team has had great success over the years, many of its players have gone on to reach great individual accomplishments at the collegiate and professional levels. In fact, five of the seniors who graduated last year are continuing their baseball career on the collegiate stage.
Players are anxious to start this season, several who will be finishing out their high school career. As seniors, their leadership and experience will be vital to pushing this year's squad forward as they strive for the ultimate goal – the state championship.
"As a team, we would like to win a state ring this year and repeat as regional champs," senior Tevin Tucker said.
With VHSL passing a new playoff system where only the top eight in region make the playoffs, Roberts is going to have to keep his team focused and ready to play every game.
With Prince George having successful teams year after year, every team that plays them brings their full effort, trying to knock the Royals off.
Roberts has long been recognized as one of the leaders in the coaching profession. He dedicates considerable time and effort to his squad, going as far as attending to the field, ordering uniforms, and teaching skills to his players.
With Roberts and his squad's mind-set, they look to continue the success that is Prince George baseball.