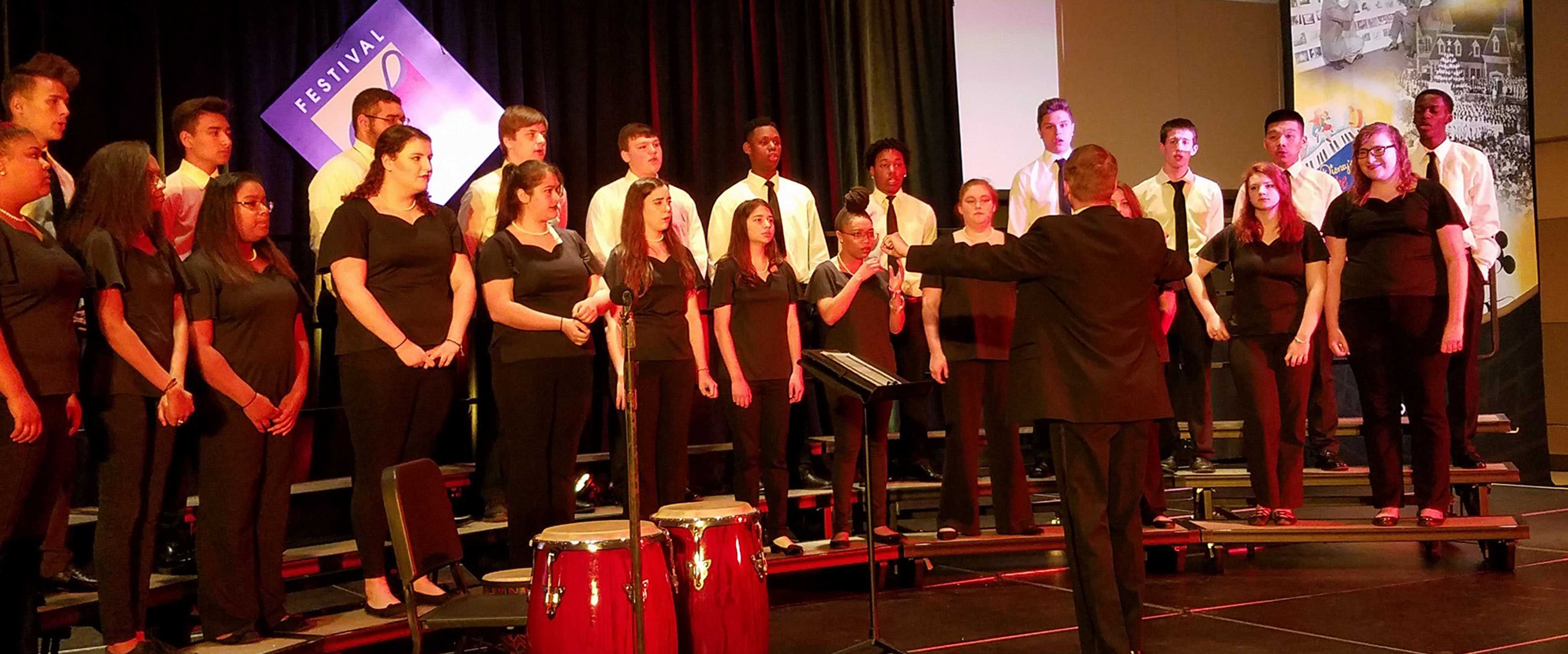 On Saturday, February 17, the Chamber Singers will hold a spaghetti dinner fundraiser in the Commons at 6 PM. The Chamber Singers group is using this fundraiser to make sure they can participate in the annual Festival Disney competition in Florida.
Every member has a special job during the dinner to make sure the night is one to remember. There will be performances throughout the event featuring popular Disney songs such as, "Love Is An Open Door," from Frozen, and "At Last I See The Light" from Tangled. There will also be songs from popular musicals such as "Make You Feel My Love" from Wicked.
"I've been rehearsing in class and at home and working on my costume," Chamber Singers member junior Michael Germanos said. "I will be an event choir manager."
The whole experience is exciting for the new members of the Chamber Singers for whom the trip is their first time to Disney. The trip brings great opportunities to everyone that participates but for the new members it is a peek into the routines of different schools from different states.
"It's a really good opportunity to see the choir world in a different state," sophomore Bridget Hanson.
The Disney trip means a lot to the members of the choir. They work hard to secure a spot in the musical competition so they can represent the school in the best way they know how. The
amount of time they spend practicing and performing gives them a lot of positive feedback and attention.
"When I was a sophomore we had a different teacher and she told us about Disney but she always said that it wasn't super likely and that it would never really happen so … last year when [Christian Burks] said we were going to Disney and we were like yeah ok but .. it happened and it was awesome and probably one of the best field trips I have ever been on,"
senior Samantha Preece.