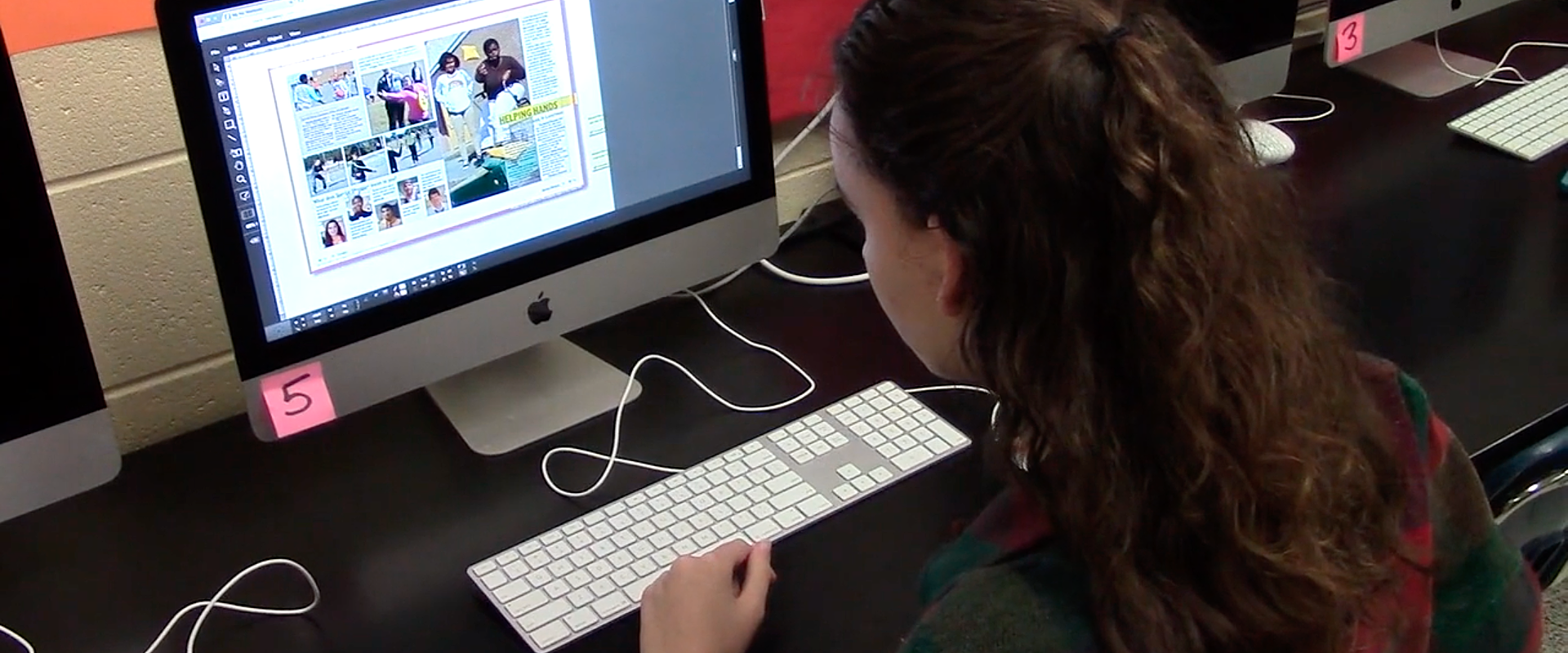 Behind The Scenes With Yearbook from PGTV NEWS on Vimeo.
Every year the PGHS yearbook staff works hard to produce a book that includes every student. Before the school year begins a few Peerage members attend a summer camp where they decide on things like fonts, color schemes, and the theme for the yearbook.
"So we went to camp and before school ended we had done this project where every person came up with their own theme and theme board," senior managing editor Christine Bartruff said. "And so we went to camp with a couple of those ideas in mind. But when we went there… we talked… and we watched a video that Mr. Waugaman shared with us and so that helped inspire us and we came up with the whole 'Watch Us' theme.
Prior to camp the staff knew that this book had to represent PGHS colors.
"The book this year is a spirit book, unlike last year where it was just a regular-themed book," junior team leader Monica Thompson said. "So this book with involve all of the school colors like green and gold and white."
During the camp is was decided that the layout of the book would be changed as well.
"This year it is chronological and last year it wasn't. We did it categorically, so we had sections like student life, academics, and sports. But this year we don't have sections, everything goes by month, Bartruff said. "So that was definitely a challenge to make those changes, but I think it is going to turn out amazingly."
While the Peerage staff does put in a lot of work, they do take time to have fin and celebrate birthdays and holidays.
"My favorite part about yearbook would be… eating the snacks and stuff that we get and whenever we have birthdays," junior photo editor Emily Whitehead said.
Staff members plan to complete the book at the end of March before spring break. The books will be delivered before Memorial Day. Students can still buy their book for $70 until May.