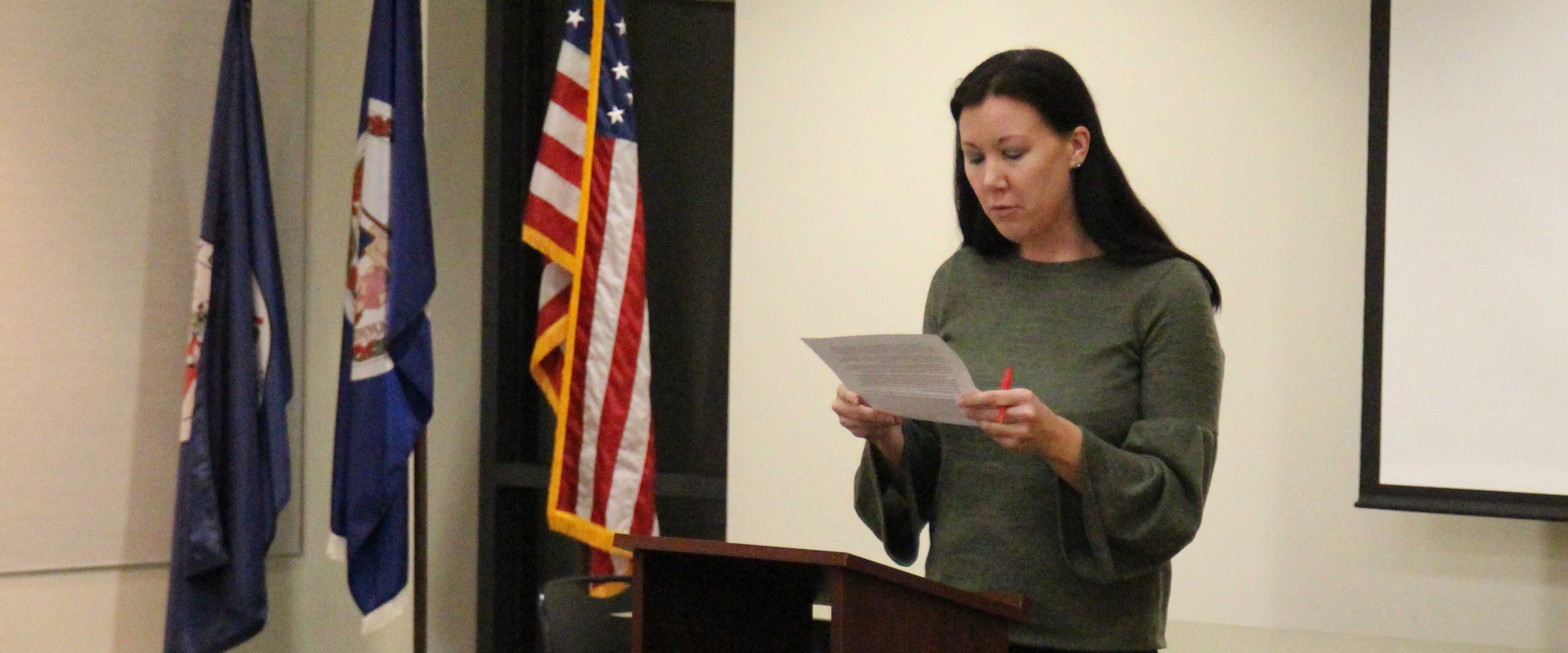 Melissa Face stands at the podium, takes a quick breath, and stares out at the crowd. This is not her first open mic, but she still feels the nerves whenever she is publicly reading her works.
"I was worried," Face said. "I didn't want them [the children] to think that I'm a moron that did not like my children, it was just after a really bad day [with my child]."
Face had recounted an exhausting day she had with her child in her own work "My Eyes," and did not want to relay the wrong message to the youth at the event. However, she did not let her confidence waiver. As she finished reciting, the audience applauded the loudest they had all night. Her pride in her work showed in the smile she gained as she stepped down.
This emotion was felt by all who participated in the Poetry, Prose and Pizza night at the Prince George Library. Writers and lovers of literature gather every month to share and listen to one another's works.
Face says that events like this benefit the community to not only promote a passion for writing, but to bring people from different backgrounds together in a nurturing environment.
"We're fostering the love for the written word at a young age, and I think that's important," Face said. "I think that the fact that we had people of so many different age groups, several ethnicities,it shows that we can all come together for something that we love, and something that can change the world."
Nathan Richardson has been with this event in this county for three years, but has been helping with the event itself for ten years. He encourages people to use writing as an outlet.
"It definitely gives them an opportunity to show their creative talents through writing," Richardson said. "It crosses a lot of lines that bring people together, such as age, race, to listen to someone else's point of view. Poetry settings like this creates a lot of empathy between human beings."