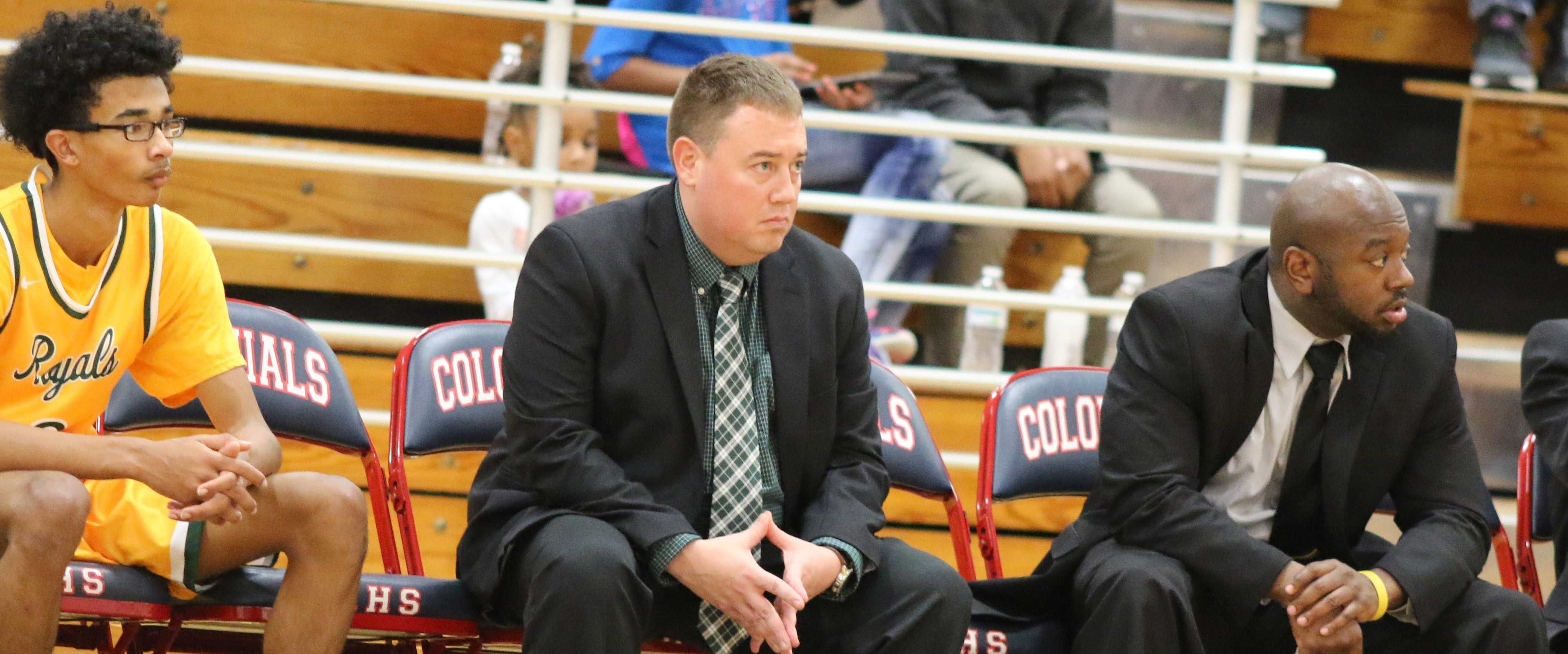 Reporter Carter Marks sits down with Coach Travis Carr to preview the two final games before the holiday tournament.
Carter: Well congratulations on your big win last night against Deep Run. What positives do you take out of that win and take it into your game against Petersburg on Friday?
Coach Carr: Carter, good to see you again and hope everyone is having a great week out there, doing your homework and coming to basketball games. Christmas break is almost here. We got a big week ahead of us here. Deep Run – they were a big win. That's a 5A school. They are coming all the way from the Short Pump area and they have been pretty good in the past. They were 2-0 and undefeated but we played a very good game last night… first half and second half and finally put it all together. I was very proud of my team. We hope to catapult that into Friday's game.
Carter: With the old Central District rival coming up on your schedule on Friday what are some of the things that you and your team are preparing for at practice this week?
Coach Carr: We have to keep this momentum going. I think the guys are confident now. We have come away with two big wins in our last two wins. We are playing the defense that we had hoped to play and we hope to bring that on the road to Petersburg in the coliseum over there on Friday night. Petersburg – they are much improved. They have a good coaching staff over there and one is my former assistant. He knows me. I know him. I can't wait to battle against him; we are good friends. But the guys are ready. We are going to have two good practices today and Thursday and take this confidence over there and know we can win in battle.
Carter: With a couple of games left to go until the holiday tournament what are you and your team doing to prepare to go and take that trophy back to Prince George?
Coach Carr: It's going to be tough. We are not looking ahead of the next two games. But Dec. 27th is on the calendar – our first round opponent is Huguenot. We are actually familiar with them. We played them in the fall league. But we would love to bring that trophy back here, it has been a long time. It has actually been since 2004 I believe. You know that is going on 13 to 14 years. We would like to do it for us. These seniors would like to go out with a bang. And nothing more would help that than winning that tournament trophy.
Carter: Thank you Coach Carr and good luck on Friday.