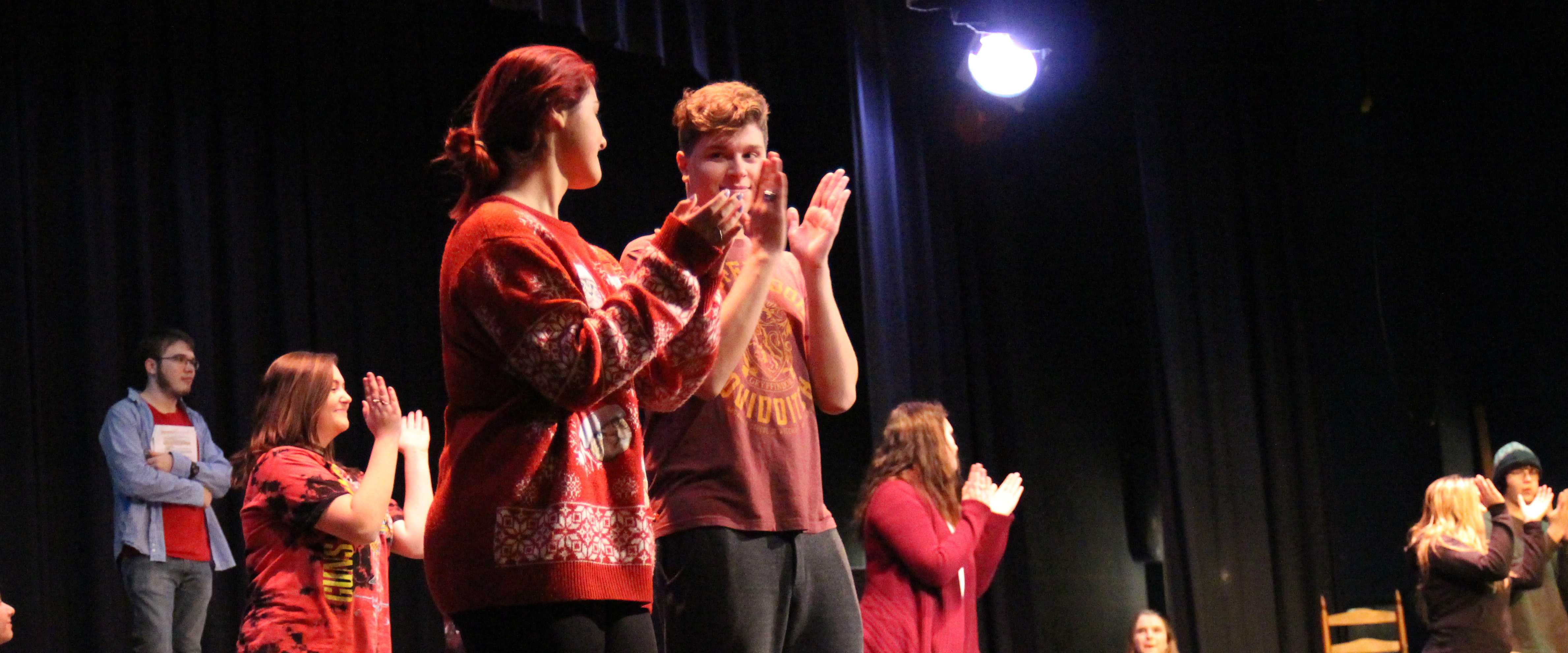 As the curtains open and lights shine onto one of London's streets where the performing actors give audiences a brilliant show, director Daryl Phillips watches as another one of the PG Players' shows comes to life.
The Christmas Carol will be performed in the auditorium at the high school at seven thirty p.m. on the 7th, 8th, and 9th of December.*
"Every once in a while I like to do a period piece that helps the students learn a little bit more about a different time and a different place," Phillips said. "And this takes place in London in the 1840s and it's a classic story that everybody loves."
Phillips started planning this play in the summer. He said that he starts his homework early by doing historical research and dialectal research. Phillips is also in charge of casting the performers in his plays. His ideal performers are students who work well together and get along with each other and have fun.
PG Players Present A Christmas Carol from PGTV NEWS on Vimeo.
Senior Coleman Vaughn plays the main role of Ebenezer Scrooge and is very nervous.
"It feels amazing that I am the main character and I am lucky to get this part," Vaughn said. "That's a lot on my shoulders if I mess up."
Other students, like junior Elizabeth Lee, who aren't in the play are a big part of it.
Lee is the costume director for this year's play. She is in charge of making sure everyone is wearing their costumes the right way and at the right time.
"I keep the whole costumes in check and make sure everyone has them where they need to be and make sure nobody is wearing someone else's costume," Lee said.
Both Vaughn and Lee are both experienced actors who have performed and assisted in plays before.
"I've been in Macbeth and I was Lenox. I played in The Addams Family and I was in ensemble as the old man ghost," Vaughn said.
Lee has also been in a number of plays but this is her first year as a costume mistress.
"I've been in three other plays, Macbeth last year, Addams Family in the spring, and Lives Of The Saints at Clements," Lee said. "I was on tech crew for all but never costume mistress."
Phillips and the cast are very excited to perform another play for their audiences. Theater and drama are very important to the students involved. They are dedicated to their work and how it makes people feel.
"What I like the most about the is taking the audience on a journey through a story, and having fun with it. They don't call it a work they call it a play," Phillips said.
*due to the snow cancellation of after school and weekend events, the Dec. 8th & 9th performances have been postponed (update Friday, Dec. 8th)