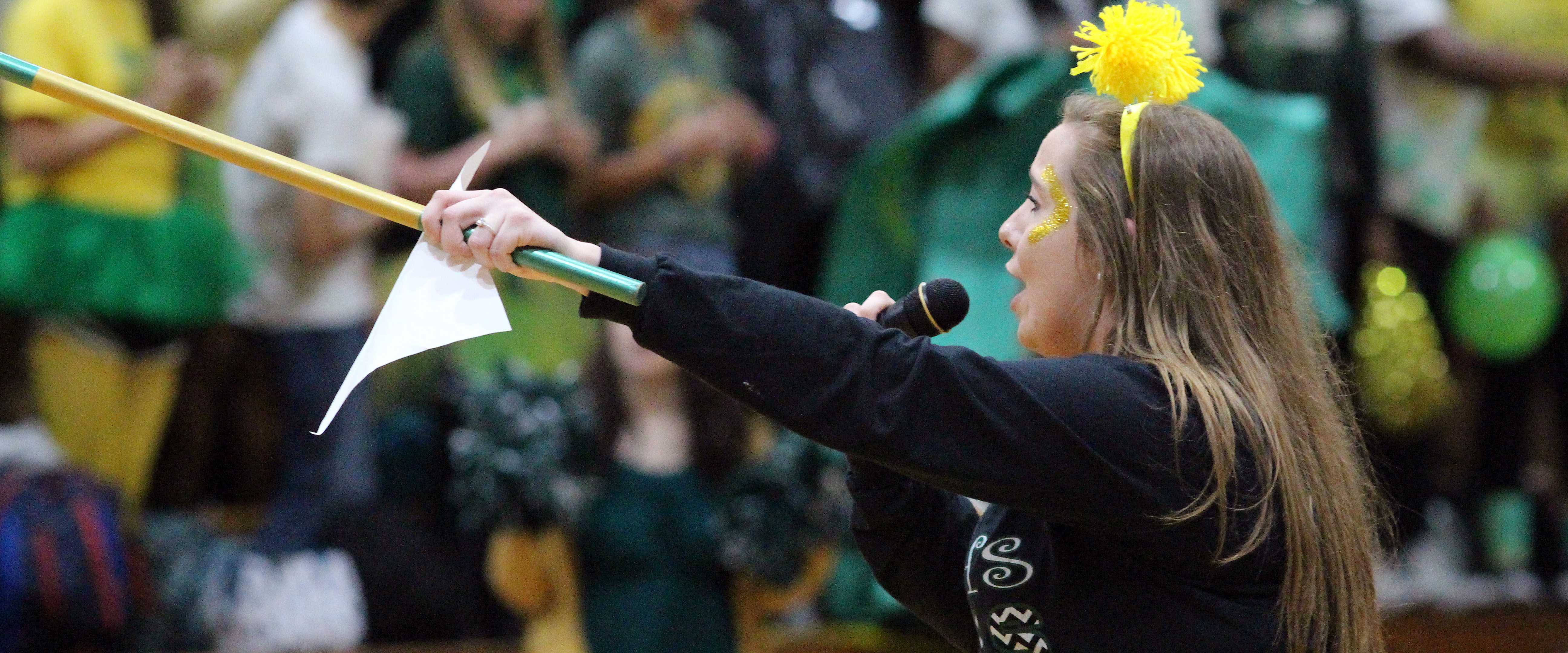 On Friday, Oct. 13th, students gathered in the gym dressed in green and gold attire to celebrate for the homecoming game and dance.
Students from each class competed against each, playing games such as pie in the face and the blanket drag race. The cheerleaders and dance team also performed dance routines.
"My favorite part about dancing in the pep rally was being able to make great memories with some of my best friends," senior India Richardson said.
Students from the homecoming court also got to participate in one of the pep rally games.
"My favorite part was probably representing the sophomore class, they are filled with a lot of great faces and I like to represent my people," sophomore Mark Hutson said.
This year the seniors won the spirit stick.