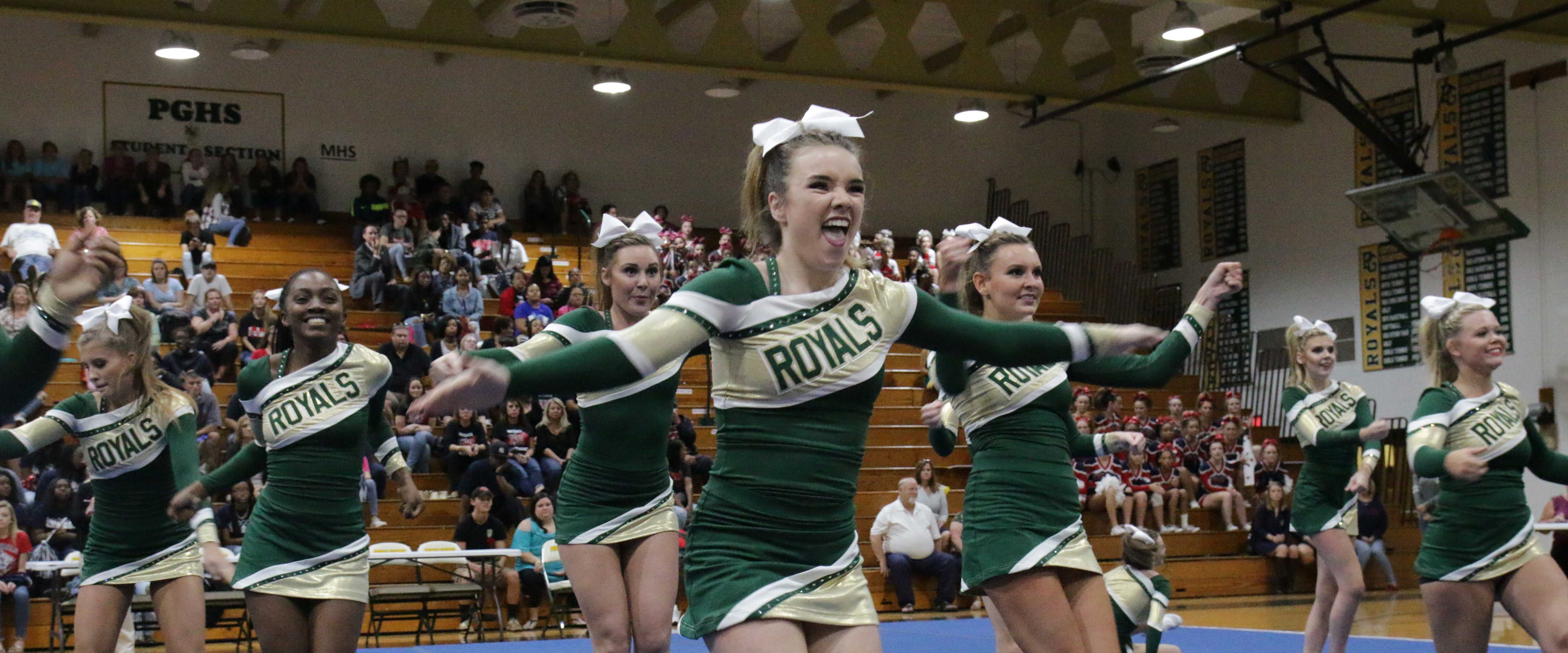 On Thursday, Oct. 5th the competition cheerleading squad competed against district teams Dinwiddie, Thomas Dale, Matoaca, Colonial Heights and many other squads.
The team prepared for the event by practicing for weeks a routine that involved stunts and coordinated steps.
The team finished fourth with Dinwiddie taking first place.
Here are photos from the event taken by Emily Whitehead, Skye Powroznick, Quiarse Stratton, and Holly Elmore.