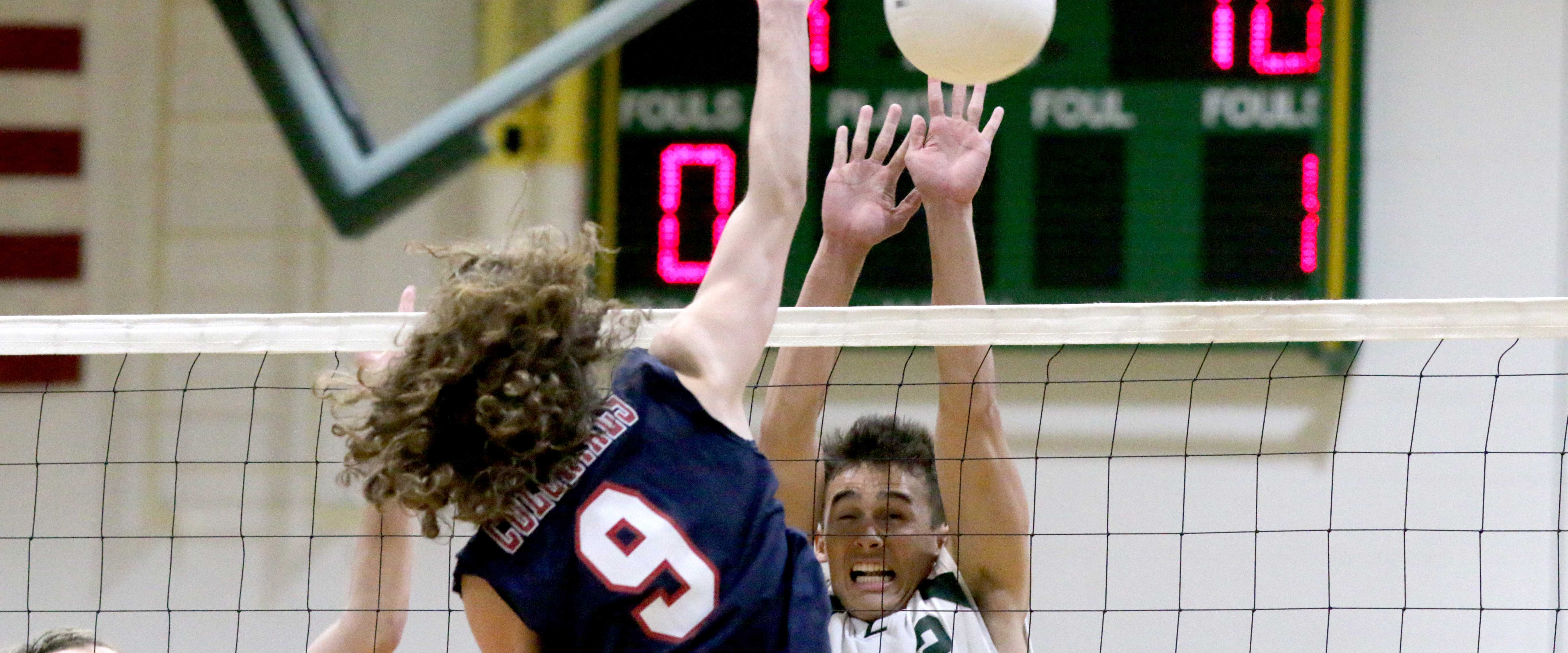 On Thursday, October 19th the boys volleyball team stepped out onto the court against Colonial Heights. Colonial Heights won 3-1.

The Royals had been waiting to redeem themselves after an earlier defeat in a five set match against the Colonials. Prince George was a tough opponent but you could tell the Colonials had more energy and were more enthusiastic about winning this match. When the whistle blew and the game was over, the final score read, 21-25, 25-23, 19-25, 19-25.

"They had more enthusiasm, never getting down on themselves," said freshman Mitchell Wyatt.
Something that Prince George lacked that night.

"Their boys are energetic and they seem to have the necessary skills that each player is interchangeable," head coach Mayes Marks said.

"Also have to realize that that they are as good as Colonial Heights if not better than a lot of teams that we play."


Photos by Emily Whitehead.
However, out of the 13 boys on the roster, none of them play on a club team year round. Which something coach Marks places a great deal of emphasis on.

"Our guys need to play more in the offseason," Marks said.

Injuries are starting to pile up for the Royals. With senior setter Alex Dennis, recently put in a walking boot and sophomore Camden Sykora spraining his ankle, Coach Marks is having to think of a new lineup that will suit the team best.

"We moved our outside hitter, senior George Melander, to setter which opened up a spot at a strong hitter position," Marks said. "We saw that [sophomore] Zachary Stidham was having an excellent season on JV and gave him an opportunity to come up and fill that position and he did outstanding."

Having your setter get injured is equivalent to having your starting quarterback injured on your football team.

The Royals are now trying to look on towards Matoaca who they play on October 24.

"To prepare for Matoaca, we definitely need to work on our hitting," sophomore Max Bennett said. "We struggled hitting the ball against Colonial Heights which cost us big time."

The Royals also struggled on serving, giving Colonial Heights 11 points on service errors.

"[In the practices to come,] blocking and serving are the primary things," Marks said. "We need to serve so that it puts the other team more on their heels and not able to deliver a clean pass to the setter.

As of October 24, the Royals are 10-8 and look to improve on that in their upcoming games against Matoaca and Thomas Dale.