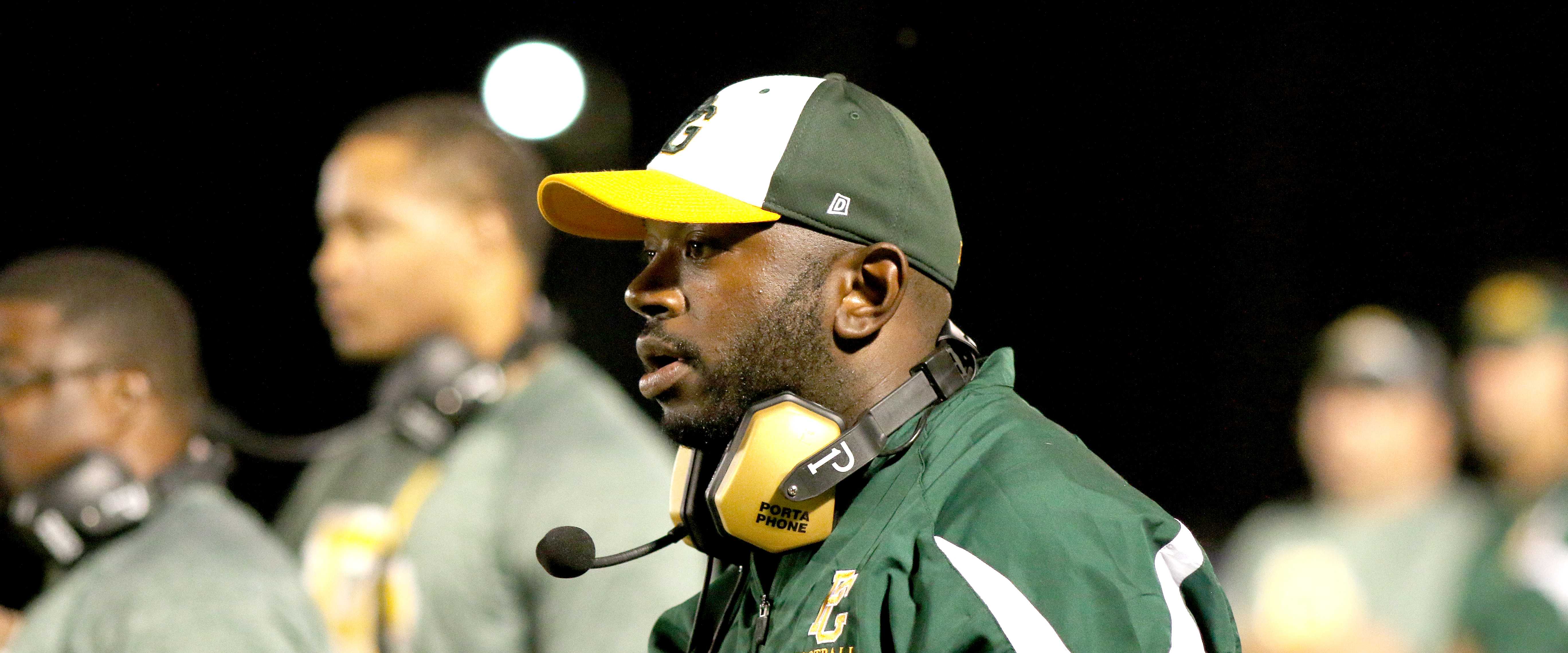 After defeating Clover Hill on the road by one point in week one of the season, the Royals play JR Tucker at home. In previewing the game, yearbook editor Sydney Bartlett sits down with defensive backs coach Daniel Hamlet and asks him to reflect on week one and give fans a few things to look for on Friday night.
Sydney Bartlett: Hey Royals, this is Sydney Bartlett and I'm here with defensive back coach Daniel Hamlet. Hi Coach Hamlet! How are you doing?
Coach Hamlet: I'm doing fine Sydney, thank you for having me.
SB: So what did you do in practice this week to prepare for tonight's game?
CH: What we did in practice defensively was that we threw a lot of deep balls for our team because we believed that was something that Tucker would throw at us this week. And we change somethings schematically. We made sure the guys have a lot of reps consistently following their keys to the game. And offensively we added in a few different formations here and there
SB: So who stood out from last weeks game?
CH: Individuals that stood out from last week's game are Dewayne Allen (#5) and Marcel Kanye (#13). Both of those gentlemen ran for over 100 yards. DeWyane had 146 yards and a touchdown and Marcel had 100 yards and a touchdown.
SB: Who do you hope makes an impact tonight?
CH: I hope our quarterback EJ Walker makes an impact tonight – he was hampered in summer practice with an injury so hopefully he'll bounce back and our defensive backs too.
SB: Thank you Coach Hamlet and be sure to come out to tonight's game against JR Tucker at 7 PM