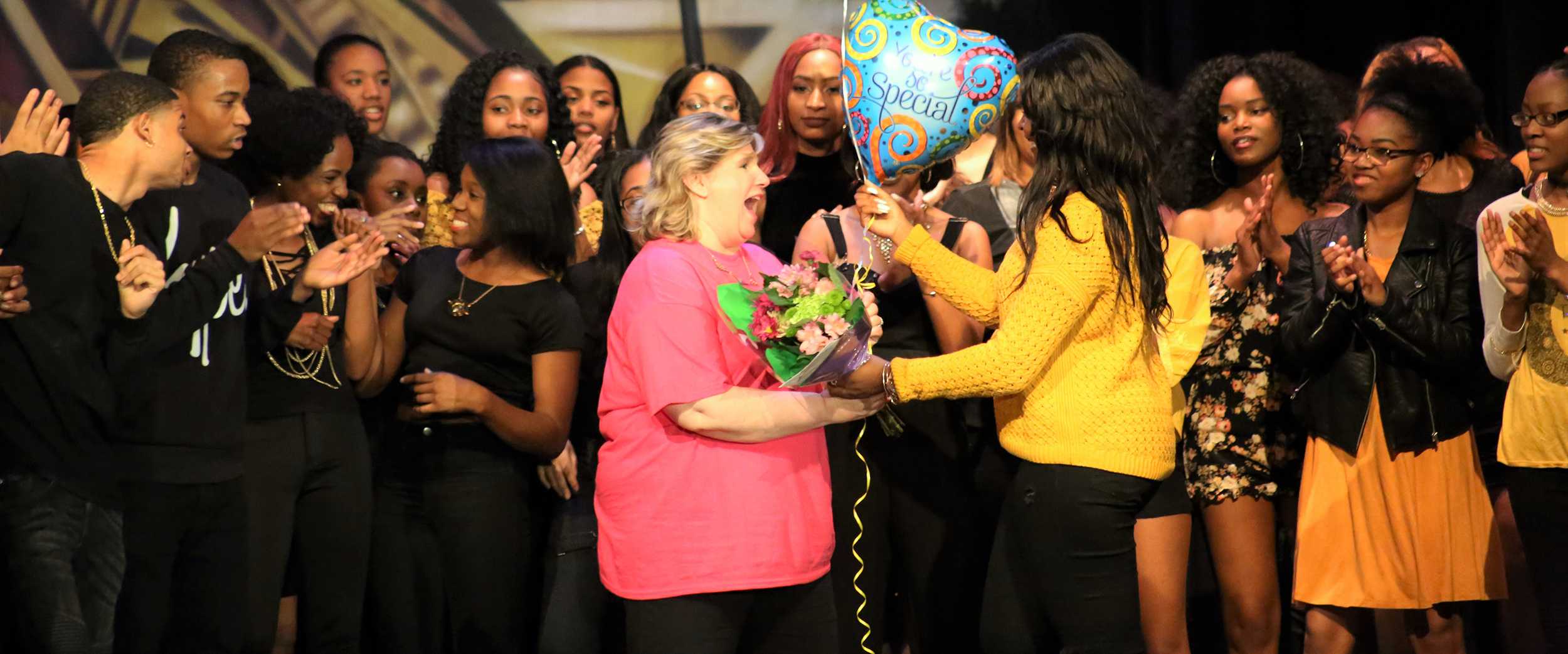 Hello Royals, I'm Matt Reed and welcome to the Royal Life. Today we are here with Mrs. Beales where we ask her six questions about tonight's fashion show.
Reed: Question number one: With this being the ninth annual fashion show how has the program evolved?
Beales: If you look at our very first show you will see it is lacking in it's completion. We didn't have any dancing. We had a couple of definitely extravagant modeling but no dancing. Now we have dancing every other scene and there is more of an entertainment factor and a fashion show.
Reed: What is the hardest thing about putting on the fashion show?
Beales: I think it is the time that the kids put into the fashion show. It is a lot. We start in January and it is three practices a week, and the more scenes you are in, the more practices you have to come to.
Reed: What can the audience expect from the show?
Beales: Probably one of the biggest shows we have ever done. It is going to be lots of fun and lots of good music. We have got some old school and music for the older crowd and the seasoned crowd. And then we have a lot of new and upcoming music for people to enjoy.
Reed: As a director what are your obligations for the show?
Beales: I am very lucky I have a lot of kids who are in charge of choreography and those kind of things. A lot of the things I do is help with the modeling, making sure everything is professional and crisp, not anything where I can't put my head down and sleep.
Reed: What role do your DECA officers playing in this show?
Beales: My DECA officers… all of them are involved in the show this year except for one. And she had some issues where she had to work and she couldn't come to practices. A lot of them are in the show and one of them is a choreographer. That's about it. This is not as much for the officers as it is for the DECA members, because the DECA club has 567 members… no we may be up to 600 now. And so I try to do something that everybody in the club can do and the fashion show seems to get the most.
Reed: Is there anything you would like people to know?
Beales: Come out and join us on Friday.