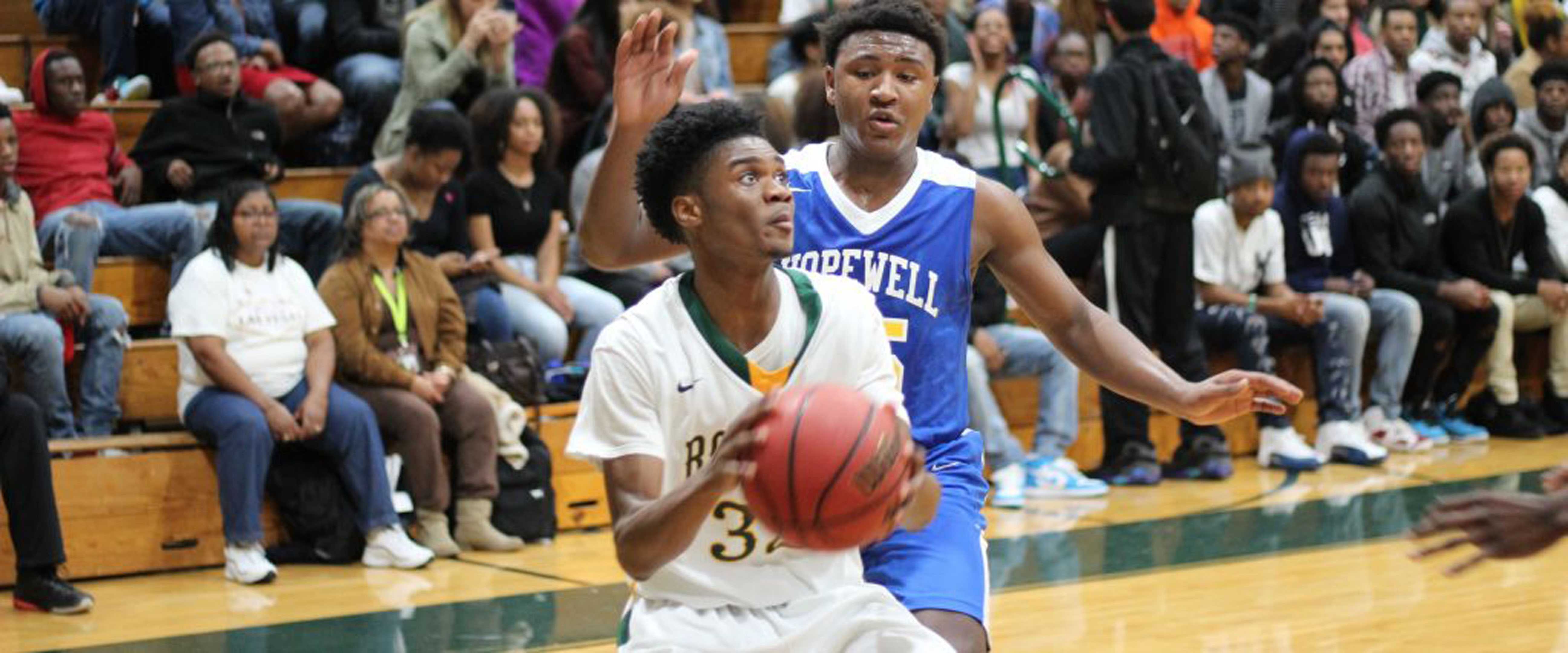 On Monday night the Hopewell Blue Devils spoiled the home opener for the Royals by defeating Prince George with a foul shot with only seconds left on the clock.
Although the Royals had a chance to win the game with a half court buzzer beater, the shot was off the mark. The Royals play Matoaca in their second home game of the season on Friday, Dec. 9th.
For more images from Winter Sports be sure to check in with the trnwired.smugmug.com page.
Images by Matteo Reed.