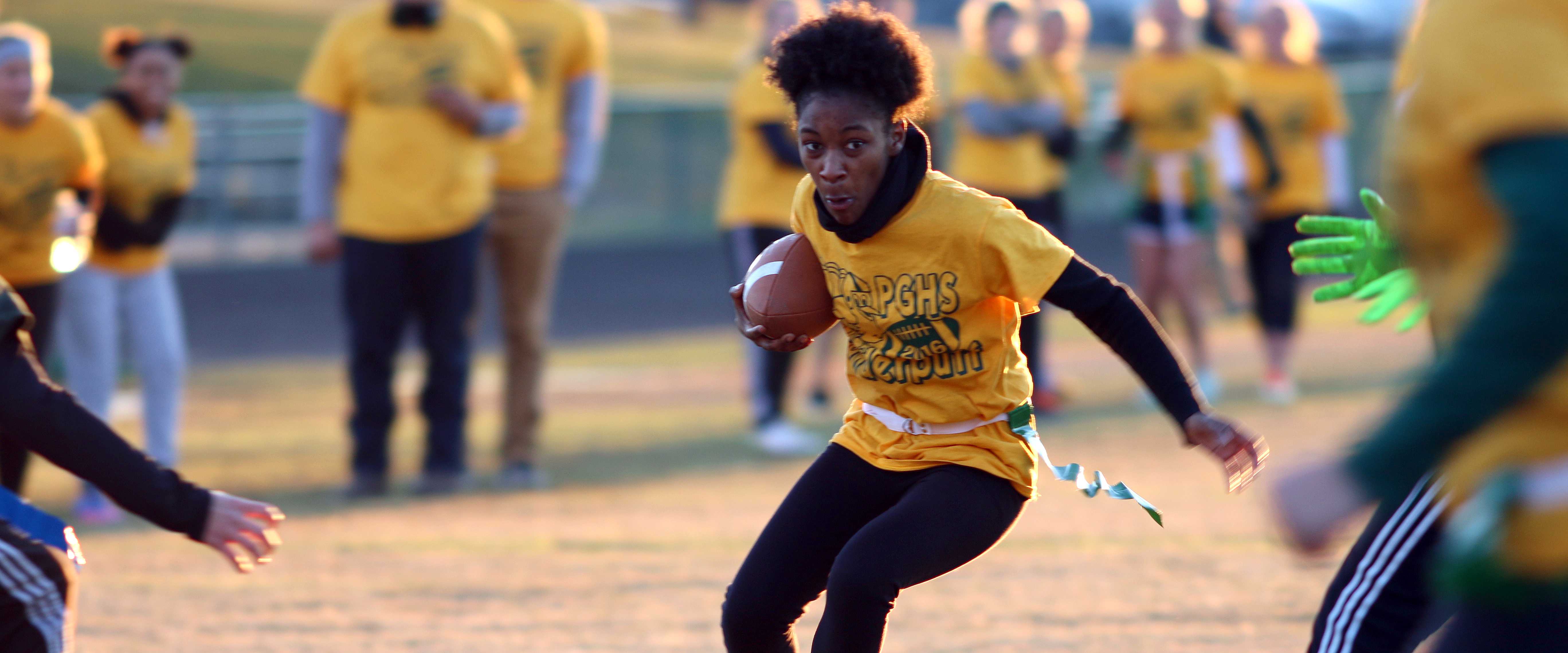 On Monday, November 21st, the senior class took on the junior class in the annual powderpuff match after school to benefit the local food bank. This annual tradition is a fundraiser football game where the girls line up to play while the boys cheer them on.
The Class of 2017 won 36-25 after taking the lead in the 1st half with a pair of touchdowns scored by Abby Harrell.
Senior quarterback Kendall Eaton scored a touchdown of her own in the second half and was excited about the outcome after the game.
Powderpuff Highlight from PGTV NEWS on Vimeo.
"I threw one pick but as a team I think we did good. Individually and as a team we all worked together cause a lot of us played together last year so we really had an advantage," Eaton said.
The juniors were led by a few quarterbacks – one of them junior Liza Newbold was happy with the team's play despite the loss.
"We all had moments, but overall we played together as a team," said Newbold.
Ultimately it was about helping a worthy cause and the Powderpuff game donated over 1,000 non-perishable items for the Prince George Food Bank. In total the game earned $549 in admissions.
Photos below were taken by Emily Whitehead, Wessam Hazaymeh, and Breanna Rackley.