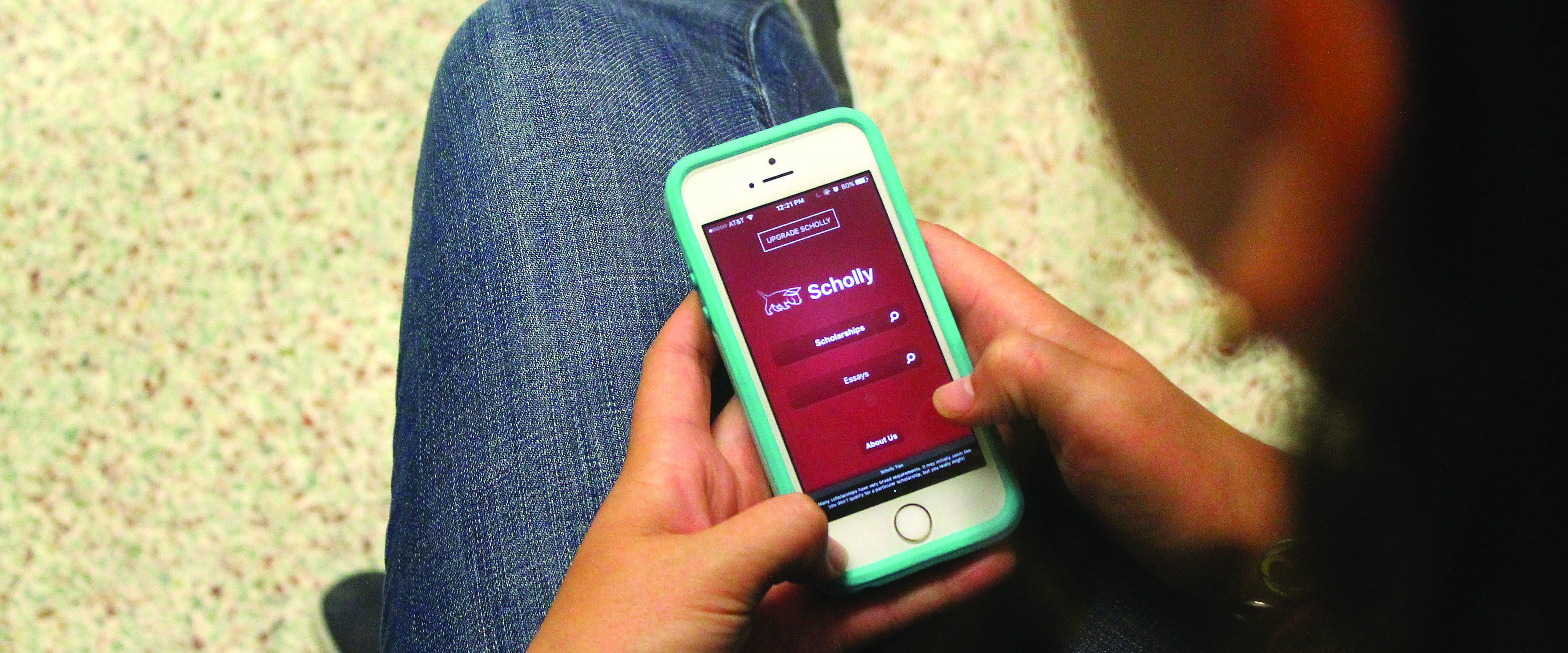 According to fastweb.com, over 2.9 billion dollars in scholarships goes unclaimed each year.
Scholly is an app designed to help rising college students get the help they need when finding scholarships that fit the situations of the student. Scholly bases your search results on your field of interest, your location, and what you do as extracurricular activities.
"The goal is to take [out] the least amount of loans because when you start taking [out] loans, that's when you start to get into debt," guidance counselor and head of scholarship application April Ford said.
Scholly is on Google Play and the App Store for $2.99. The app may seem expensive but could save a lot.
"I am all about saving money but spending three dollars wouldn't be that bad for something that could potentially save you over thousands of dollars," Ford said.
Scholly does not have a limit on how many scholarships you can apply for.
"Even if it is a small amount of scholarship money it still helps," senior Wendy Archer said.
Scholly helps you keep track of all the money you have received using the app and it keeps track of when your deadlines are to complete the applications for the scholarships on time.
"Guidance helps a lot with finding scholarships and helping you apply for colleges," Archer said.
The guidance counselors have all recommended to do some research at home. Scholly can help you look for different scholarships without the hassle of looking through different search engines.
"It sounds silly but just Google stuff, especially Google stuff that is specific to you, like, if you're an athlete or you want to major in a certain thing that way you can find something that's very specific for you and also something that may not everyone be applying to because then your chances are slimmer," Ford said.
Looking for scholarships should happen towards the beginning of your senior year so when summer comes you would not have to stress out over finding scholarships so you can afford to go to college. Also starting early in the years will help you prepare for applying.
"We give [seniors] information right away, probably in October, a scholarship guide. So, then from there we give them a weekly list; it's mostly for local things in the area so they [seniors] really shouldn't have to look very far," Ford said.
Applying for scholarships does not only have to be done during senior year. Fewer than 50% of students, according to fastweb.com, apply for scholarships before their senior year.
"March, April, and May are the busiest times for scholarships because most of the due dates are around that time. I do something with scholarships every day, whether that's updating the list or someone coming in and printing transcripts or letters of recommendations and a lot of times they have a part  where the counselor needs to fill it out,"Ford said.
The guidance counselors have set up a Facebook and a Twitter to help keep students informed of new scholarships and stay updated on what scholarships are due in the coming weeks.
"It wouldn't hurt for you to start looking for scholarships as a junior but most scholarships are only for seniors," guidance counselor Nancy Odum said.
There are many scholarships that you do not have to be a senior to qualify for.
"When I used Scholly, I put in all my information and they gave me a list of scholarships based off my information but some of the scholarships that came up I didn't qualify for," senior Jack Paul said. However, Odum cautions to not give out too much information.
Scholly does give you a range of options to choose from, and helps reduce the stress of looking for scholarships using Google or other search engines.