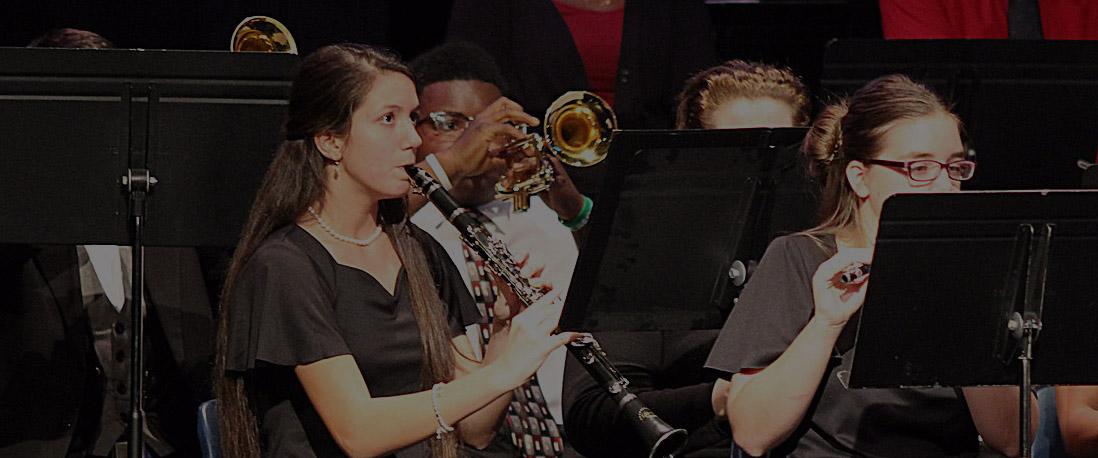 To be a part of the symphonic band, you have to have dedication and be fully committed. Most applicants start practicing in the beginning on the school year. However, Crow started months before.
"I've been practicing since the summer,"  Crow said. "I knew that I wanted to make symphonic band and that it was something I really wanted and I did it."
To be a part of the Virginia all district band, you must audition for the head director of the band behind a curtain. The first piece you must perform is a song that you already know. The second part to this audition is that you need to do a close reading of the song sheet and perform without any practice beforehand.
After the first round of acceptance letters, Crow made 16th chair for clarinet. After the second part of the acceptance letters, Crow made 11th chair.
The lower your chair number is not only are you closer to the audience but the lower your number is the higher of the pitch you play.
Last year, Crow was accepted in district band. Being in district band helped Crow improve her musicality and her music skills in general.
"Being in district band helps me a lot and helps me get better in clarinet," Crow said.
Crow is also in the Jazz band, Concert band, Pep band, and Marching band. She plays the clarinet, bass drum, French horn and is learning the piano.
"I do plan on learning new instruments, but for right now, Clarinet is my baby, it's my main instrument," Crow said.
Mozart and Beethoven are pieces of music that Crow is planning on learning to grow her knowledge and understandings on how to perform the clarinet.
"Mozart especially, he has a piece of music called clarinet concerto and its one of the hardest pieces  in literature," Crow said.
Crow has lots of dedication in all the fields of music. Not only has Crow been accepted to the symphonic band, she has also been accepted in the Women's A Capella group.
Crow's school year may be coming to an end, but she already plans on her future involving music and college.
"After I finish high school, I plan on going to music auditions next month in Wyoming, Colorado, and New Mexico and once I'll see whichever one I want to pick because it's for scholarships, then I think after that once I experience each schools, get to know the professors, I think I'll make my decision," Crow said.
Crow plans on getting a major in music performance and music education.
"I just love music; I want to go into a career in music. I want to get a double major in music performance and music education," Crow said. "Really, my total overall dream is to be in a Symphony and play around the world. That's my dream."