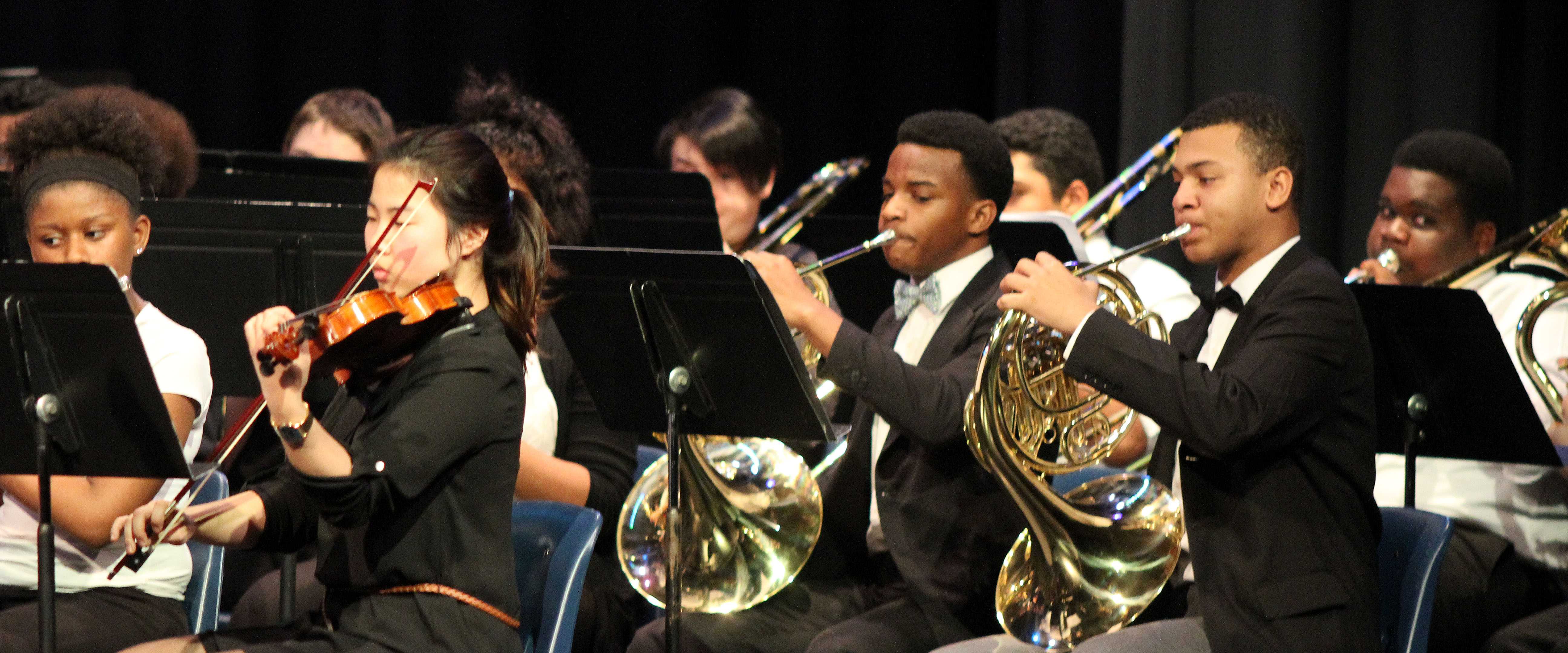 On Tues., Dec. 15th the concert band and choir performed for attendees at the 2015 Holiday Concert. The audience was treated to three songs from the band, highlighted by a version of the Trans-Siberian Orchestra's famous "Sarajevo". The choir performed several songs as well.
Listen to one of the songs performed by the concert band here.
Photographers Kattie Iwanski and Jacob Sanford were on hand to capture the images below.